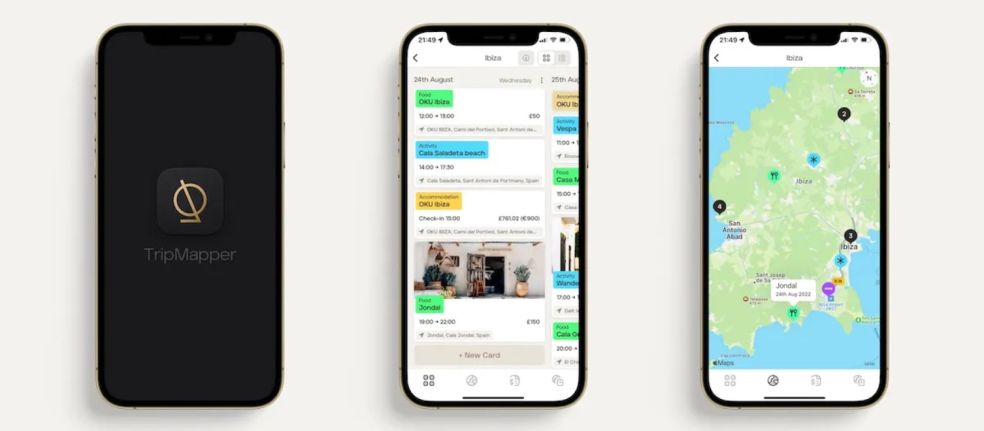 Plan Your Perfect Travel Itinerary with TripMapper - 15% discount for Travel Daily Readers
Whether it's satisfying cravings for traditional cuisine, hiking up mountains for epic dawn views, or longing for the freedom of an ocean-hugging road trip, we all want our travel itinerary to fit our desires.
If you love to design your own unforgettable personalised travel experiences, you need TripMapper, a travel planning app helping you plan your trip itinerary and stay in control of your travel budget. TripMapper is the travel planner you never knew you needed! 
TripMapper is different - a beautiful kanban style layout, granular trip budgeting and customisable curated itineraries. That's just the start of what we offer!
Trip Mapper have kindly offered all Travel Daily readers a 15% discount on their annual Trip plus subscription. Visit www.tripmapper.co and use the discount code TTD15 to get 15% off an annual Trip plus subscription and start planning your next one-of-a-kind adventure!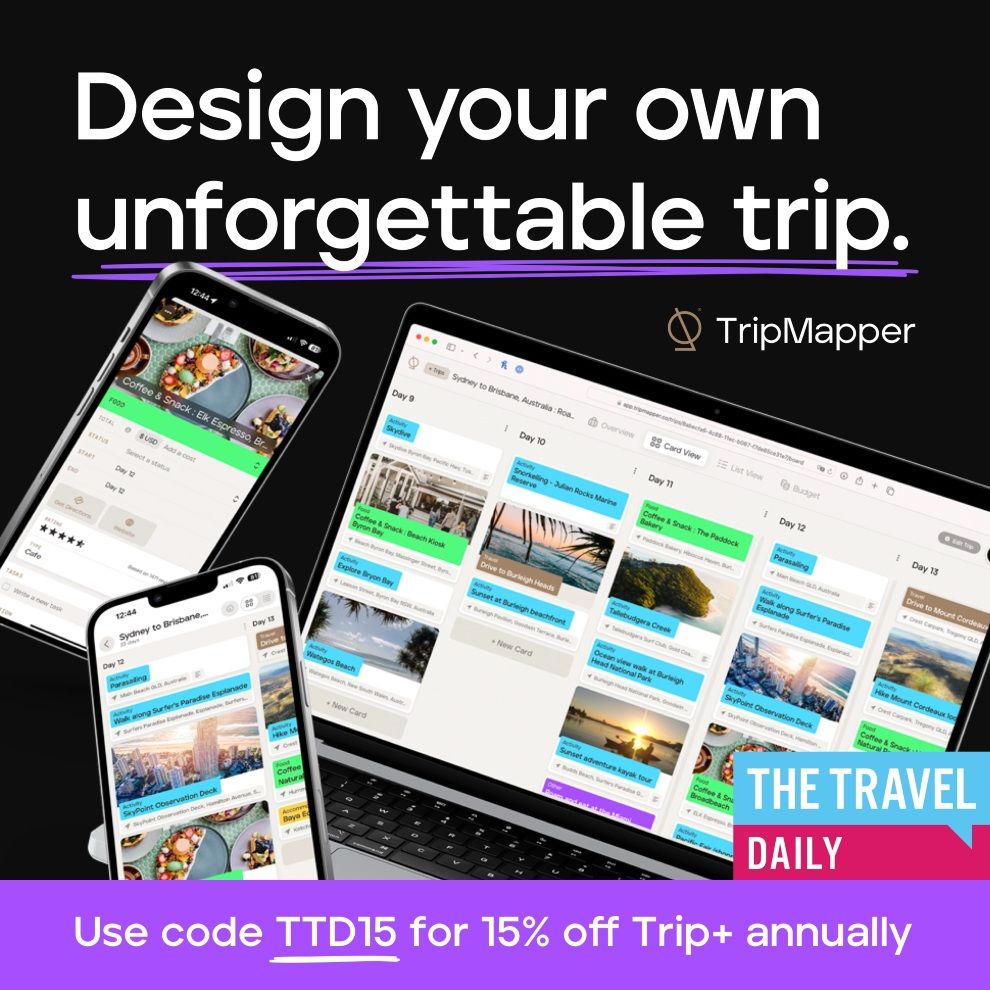 Key features:
Card & list view - Choose your preferred itinerary layout and personalise it by adding your own images and notes.
Start & end times - Schedule your daily activities to make the most of every moment.  
Trip budgeting & currency conversion - Set a daily or entire trip budget and then input your paid and upcoming costs. TripMapper lets you know what you owe, what you have left to spend, or if you are over budget, allowing you to easily track your trip spend. Say goodbye to a Google Sheets travel itinerary!
Curated, customisable itineraries - Need inspiration, or just a starting point? Explore our pre-made itineraries, take them into your TripMapper account and personalise them. 
Collaborative trip planning - Need an app for planning trips with friends? With TripMapper you can invite your travel companions to contribute to all your travel plans.
Keep everything in once place - Attach your booking confirmations and tickets to your itinerary for easy access.
Tasks & notifications - Add tasks and set due dates so nobody forgets.
Map it out - Add locations and see them plotted on a beautiful, interactive map.
PDF download - Save, print and share your trip itinerary in PDF.
Offline mode - View your itinerary without needing an internet connection. 
By combining both a trip itinerary app and a travel budget app, TripMapper is the best travel itinerary app to help you create your perfect trip!
Check out www.tripmapper.co for an amazing desktop experience or download TripMapper on iOS & Android.