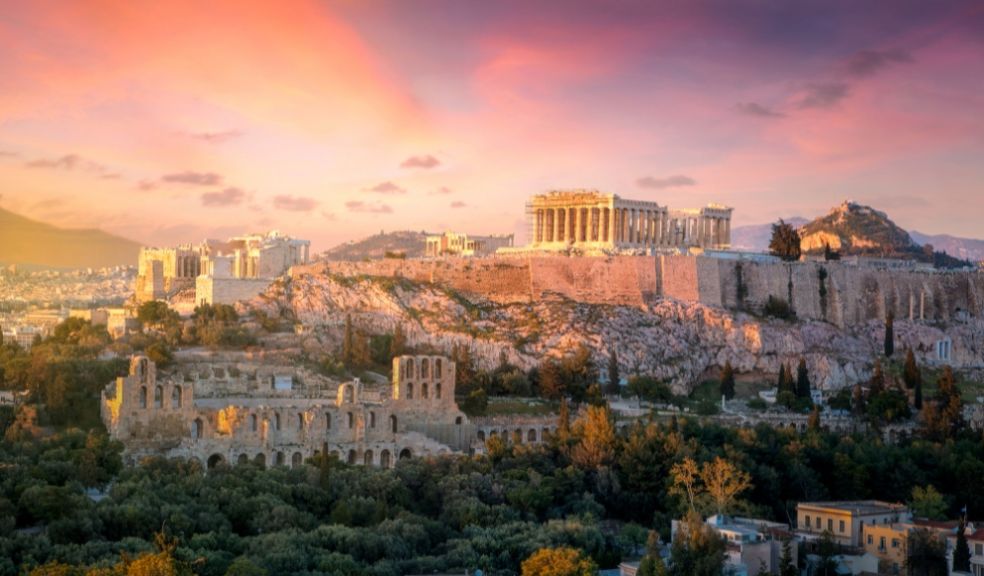 NEW Hotel, Athens and NOŪS Santorini Join Internova's CURATED Hotels & Resorts Program
NEW Hotel Athens and NOŪS Santorini have been selected to join Internova Travel Group's exclusive CURATED Hotels & Resorts program, an innovative collection of 400 lifestyle properties geared toward the modern traveler. Representing more than 100,000 travel advisors around the world, Internova ranks as one of the industry's largest travel services companies.
"We're excited to become part of the CURATED Hotels & Resorts family," said Stefania Flenga, Managing Director of YES! Hotels "Internova travel advisors are trusted by clients for their unrivaled expertise and personal service. We pride ourselves on providing the same high level of care to our guests. We are looking forward to working with travel advisors across Internova brands to give their clients the experience and benefits that will make their stay with us even more memorable."
CURATED Hotels & Resorts features properties with a personality, style, and vibe catering to the varied needs of the modern traveler.  Each property is carefully reviewed to ensure the consistent quality and service that discerning travel advisors and their clients expect. Clients of Internova Travel Group travel advisors will receive a $100 credit when staying for two or more consecutive nights, as well as room upgrades when available.
NOŪS Santorini sets a new standard for lifestyle hotels with an innovative luxury resort design that reflects sophistication and style with a laid-back twist. With 119 guestrooms, bungalows, and suites, two levels of outdoor dining space, design furnishings, a massive stunning swimming pool and an immersive spa area, NOŪS is a destination within a destination. The ultimate alternative for those who look for true escapism on the island of Santorini. The resort strikes a fine balance between easy accessibility to all the important spots of the island and being the perfect hideaway unsullied by tourists. You'll love it for the top-notch design, the eclectic aesthetic and all the tailor-made contemporary artworks created by young Greek artists that turn it into a unique destination.
Set in the heart of Athens bustling center, NEW Hotel's is an amazing getaway for the modern traveler. Set in a 1950's building fully renovated and designed in 2011 according to the upcycling concept, by renowned design duo Humberto and Fernando Campana, as their first hotel project, in conjunction with architectural students from the University of Thessaly, the architecture and interiors will blow your mind. An art and design-savvy destination with its luxurious accommodations and its top-notch Mediterranean restaurant should be in every traveler's bucket list. Throughout the 79-room property the brothers fuse old with the new, mixing modern design touches with themes from Athenian culture, as NEW Hotel strives to maintain links with the local neighbourhood wherever possible. Whether guests visit the Art Lounge rooftop for a drink or dinner, have lunch at the NEW Taste restaurant located ground floor, or head to one of the cozy rooms for an overnight stay, they can't go wrong at this spot.
NEW Hotel, Athens and NOŪS Santorini are a wonderful fit for our CURATED Hotels & Resorts collection," said Albert Herrera, Executive Vice President, Partner Relations for Internova Travel Group. "We know that travelers have a world of options when it comes to booking a hotel or resort for their vacation. The CURATED program shines a spotlight on a diverse collection of properties that offer great value and help meet the needs of our advisors and their lifestyle-focused clients."
With more than 6,000 agency locations worldwide, Internova Travel Group is a powerhouse selling force across the globe. Its portfolio includes such respected brands as ALTOUR, Nexion Travel Group, Travel Leaders Network, and Global Travel Collection with their family of brands including Andrew Harper, Colletts Travel, In the Know Experiences, Protravel International, and Tzell Travel Group. .
For more information about NEW Hotel, Athens and NOŪS Santorini, call +30 210 3273251 or visit https://www.yeshotels.gr/.
To learn more about Internova's CURATED Hotels & Resorts, please visit www.internovatravel.com.