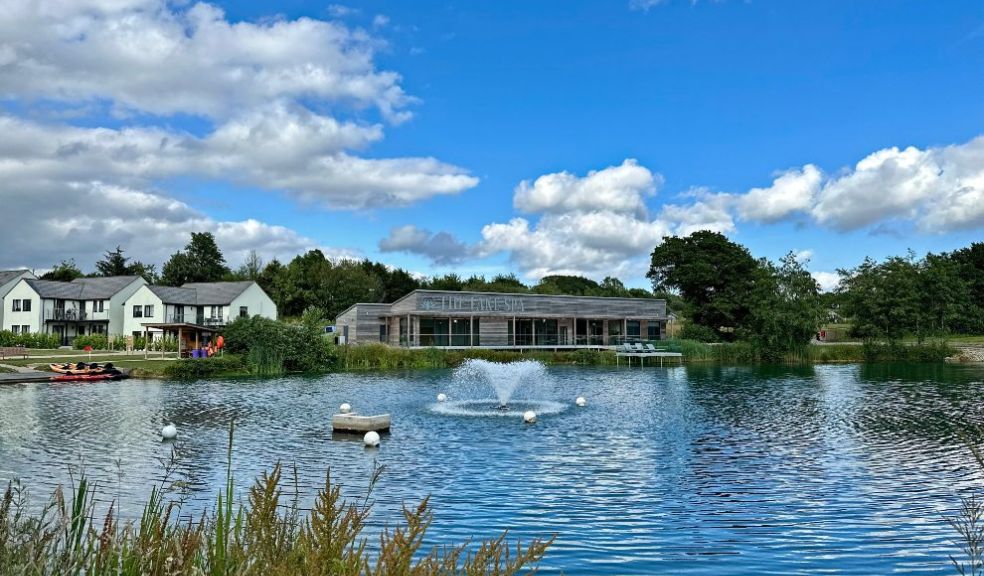 Clawford Lakes Resort and Spa: A Travel Daily Review
Clawford Lakes Resort & Spa: A dog friendly luxury getaway in Devon
Whether you are looking for a fishing holiday in Devon, a family staycation or a romantic lakeside retreat, Clawford Lakes Resort & Spa has you covered.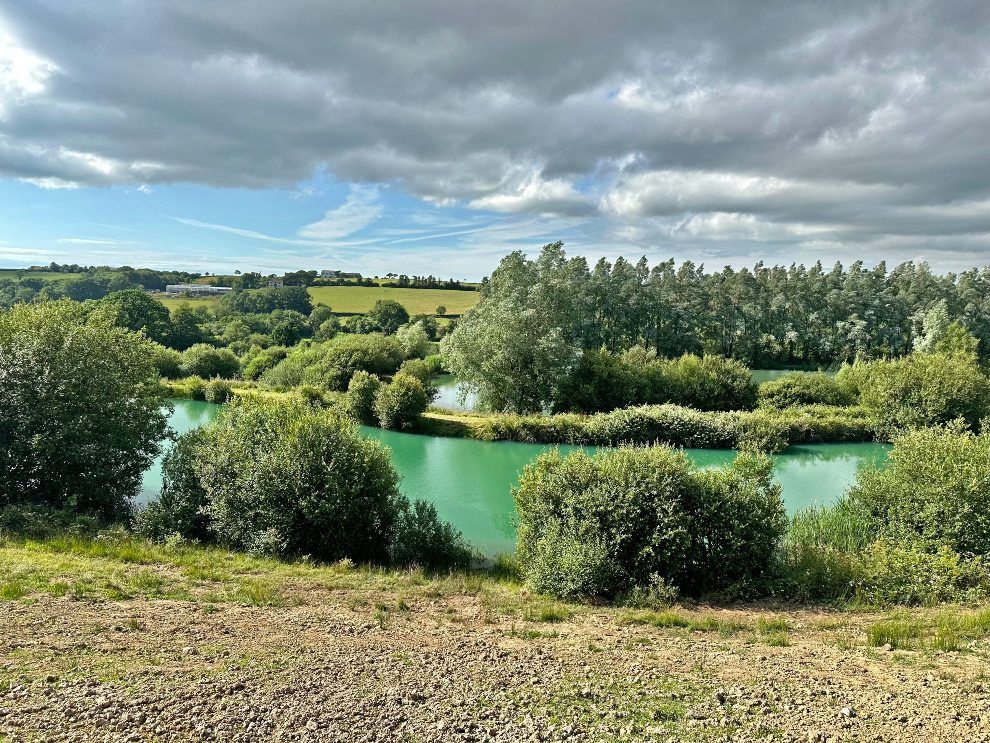 Set in Devon's picturesque rolling hills, Clawford Lakes is in 80 unspoilt acres and has 17 beautiful lakes to explore. Within half an hour you can be on the beaches of North Cornwall, famous for their surf and long stretches of sand, or climbing the rugged tors of Dartmoor National Park. Clawford Lakes couldn't be more ideally located.
The main hub of the resort surrounds the leisure lake.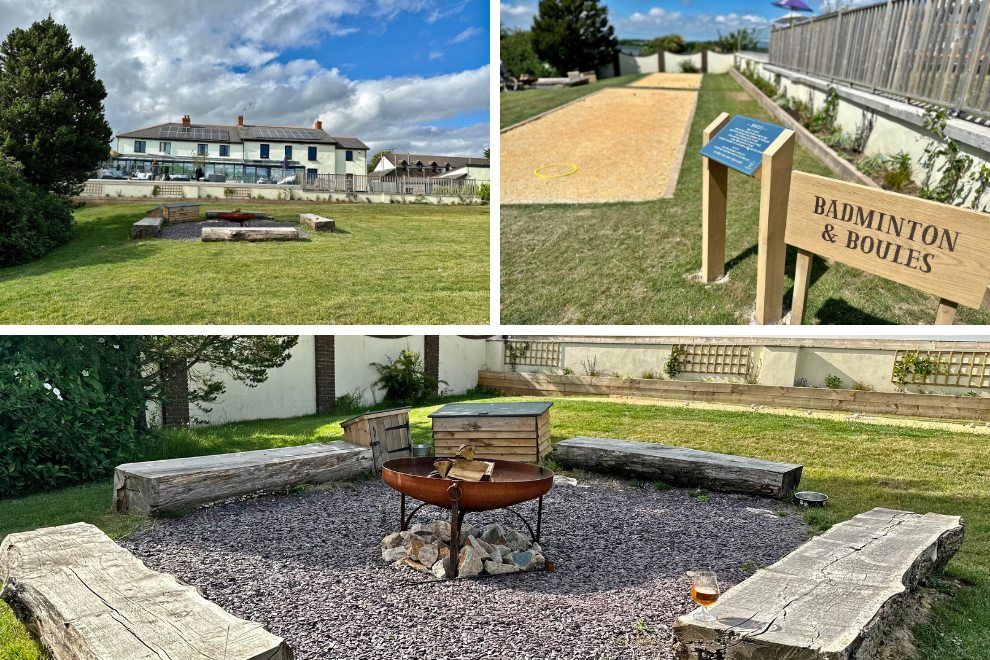 Here you can find the reception, tackle shop, restaurant and bar, children's play area and the badminton and boules area. The outside terrace is the perfect place to relax with a drink whilst enjoying views over the lake (and being entertained by those attempting to stand on their paddle boards!)
Health and Wellness at Clawford Lakes Resort & Spa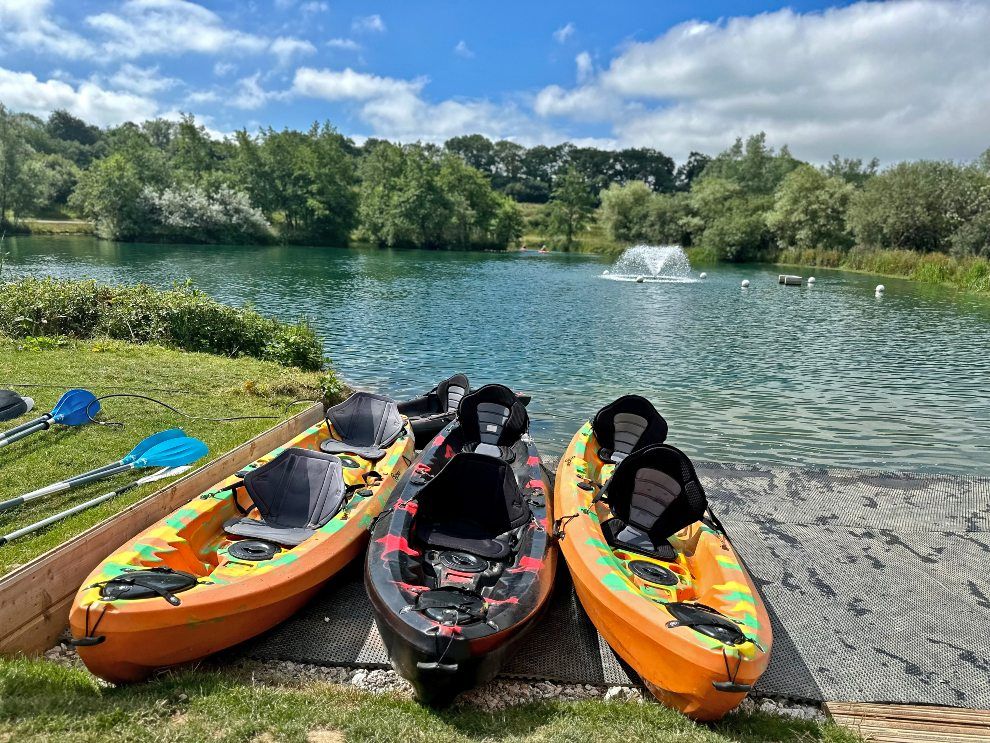 Kayaking and paddle boarding are available free of charge on the leisure lake. You can book hour long slots and there is a dedicated wild swimming session first thing each morning. Wild swimming has become extremely popular recently and has many associated health benefits. Wetsuits are available to hire free of charge if you fancy a gentler introduction.
The Spa at Clawford Lakes only opened in 2022 and sits on the edge of the leisure lake.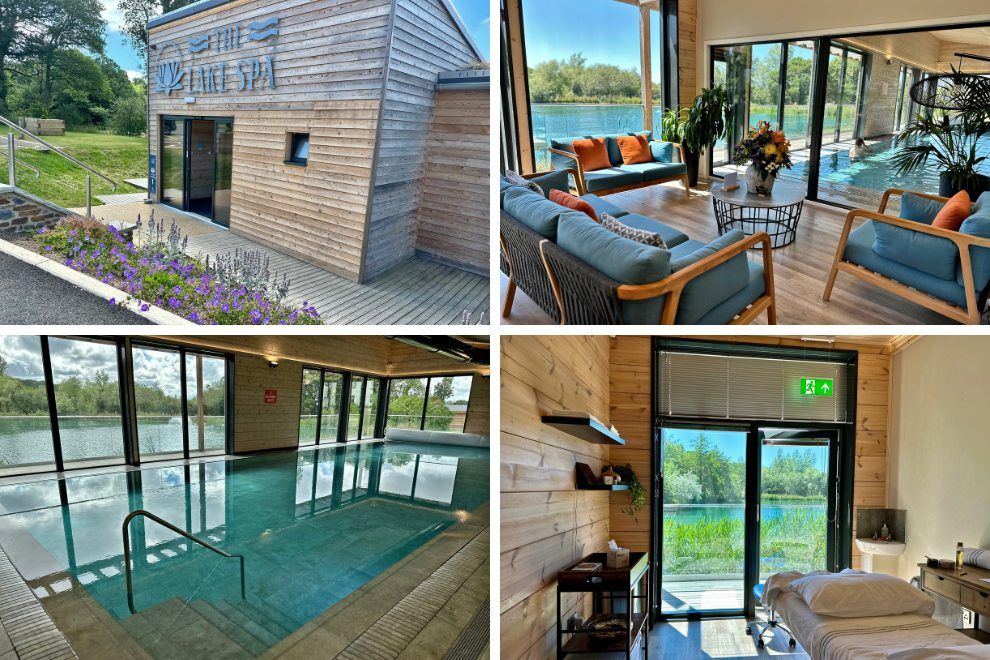 The spa is a bright and welcoming space with floor to ceiling glass walls showcasing the stunning lake views.
A wide range of treatments are available, we would advise booking in advance as the spa is an extremely popular addition to the excellent facilities on offer.
All of the treatment rooms look out onto the lake and the fact that the spa is tucked right into the corner of the lake meant it was really peaceful, even with the doors open and the breeze drifting in.
I had an amazing Indian head massage and reflexology treatment. My therapist Claire really knew her stuff. I had a cold so she worked on helping clear my sinuses and boosting my immune system.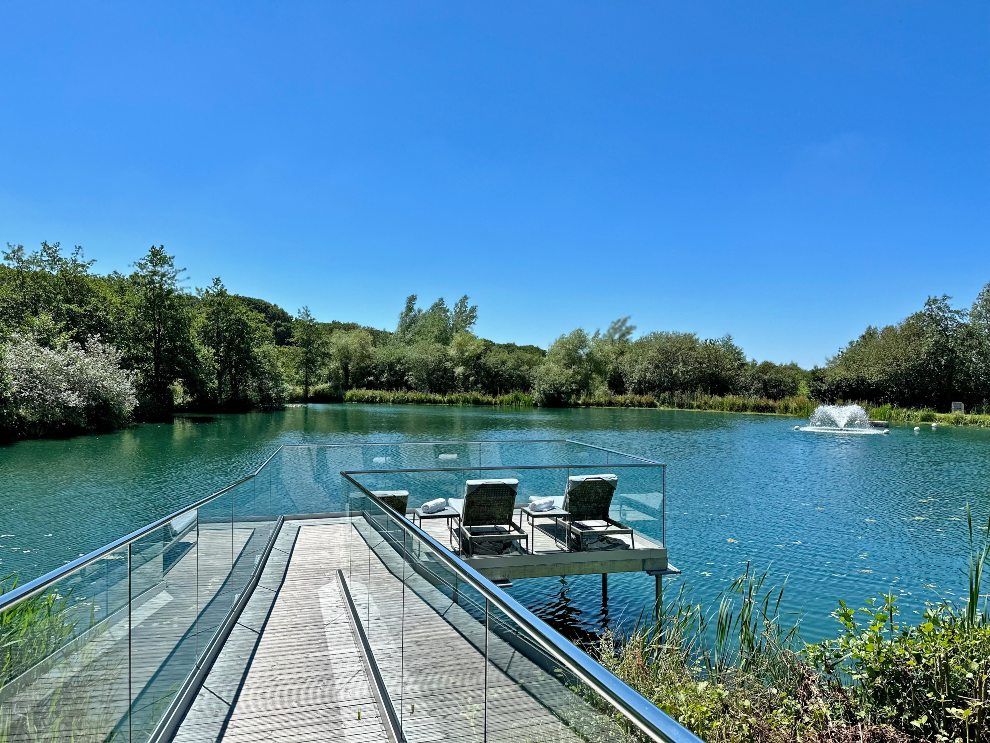 There are a small number of sun loungers out on the deck (a small pier that protrudes into the leisure lake) so that you can relax following your treatment.
There is also a decent sized pool within the spa complex which is open to all guests.
Dog Friendly holiday in Devon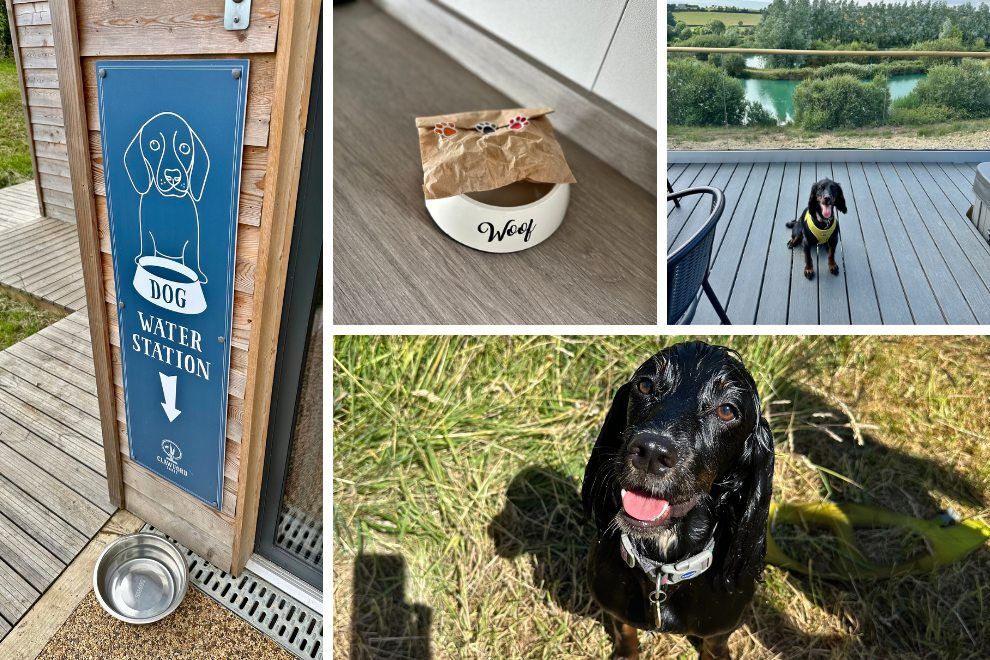 The whole resort is extremely dog friendly. Doggy drinking stations are scattered around the communal areas and beds provided in the bar and restaurant so that you can take your dog to dinner with you. There are on and off lead walks available and there is even a doggy dipping lake especially for those water loving dogs, as you can see, our dog Hershey falls into that category!
Clawford Lakes doesn't charge extra for dogs, in fact, they actually make a donation to the charity Hearing Dogs for Deaf People, of £5 for each booking with a dog.
Accommodation at Clawford Lakes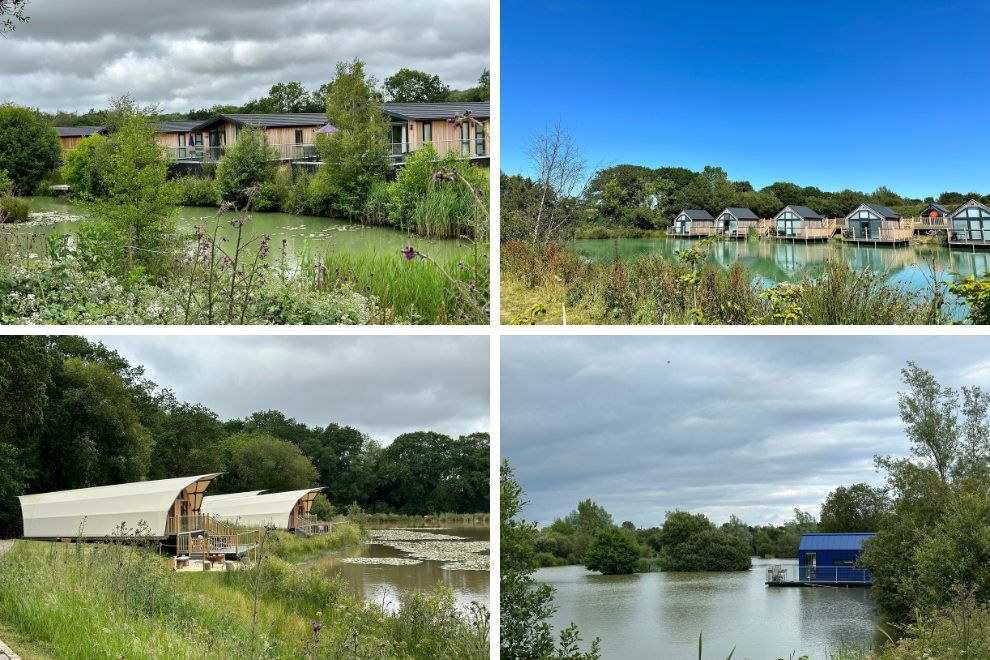 The resort has a range of accommodation types available;
Luxury Lodges – Spacious and comfortable luxury lodges, perfect for families or friends. Many have hot tubs and lake views. These are 2 or 3 beds.
Floating Lodges – Here you have the luxury of lodge accommodation but literally on the water! These lodges will sleep 2 adults comfortably and 2 small children.
Lake Pods – Can sleep 2 or 4. Compact, but reminiscent of a Maldivian overwater bungalow.
Cocoons – the ultimate luxury glamping experience. The cocoons have a canvas exterior, gorgeous lake and countryside views and are luxuriously finished. You even have your own private fire pit and bbq area.
Luxury apartments are also available near the main reception area.
We stayed in a Deluxe Lakes Edge 3-bedroom Luxury Lodge in Meadow View. This area is slightly further away from the main resort but this, in turn, makes it very peaceful.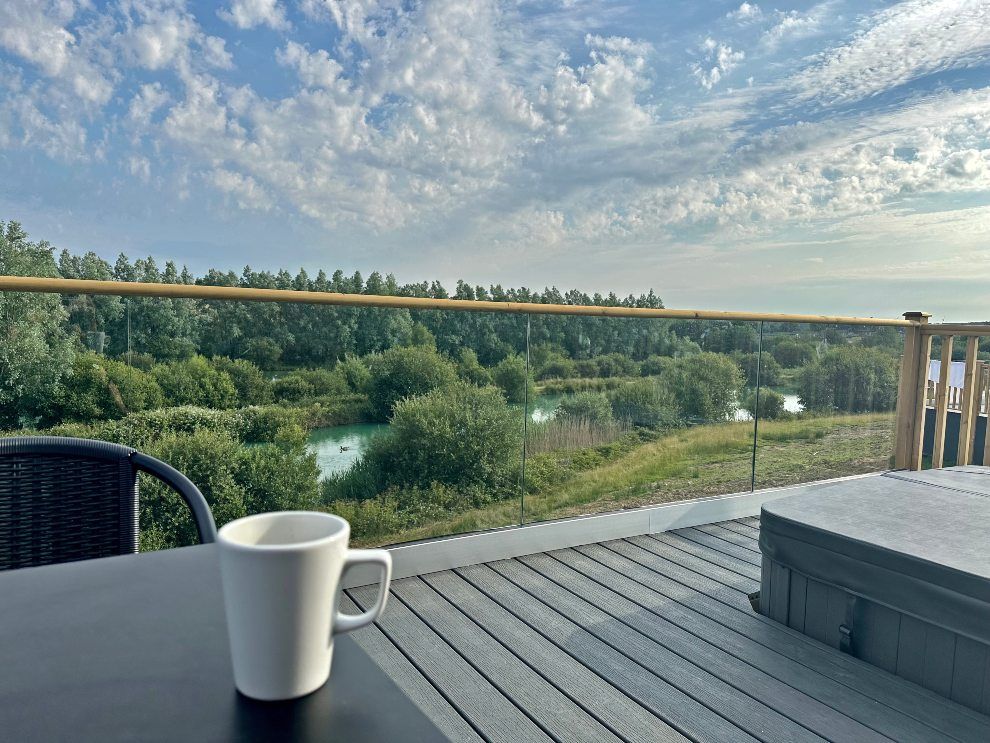 The lodge had the most gorgeous lake views and a huge wraparound deck with dining table and chairs, as well as the all-important hot tub. This was a really good size, perfect for our family of 5. The lodges are nicely spaced so you don't feel on top of your neighbours. Plastic glasses are provided allowing you to sit and relax with a drink in the hot tub or on the decking. As any parents of small children will appreciate, finding plastic glasses in your accommodation fills you with relief! One less thing to worry about!
The lodge was extremely spacious with two double bedrooms, one with en-suite, a generous twin and a family bathroom with bath.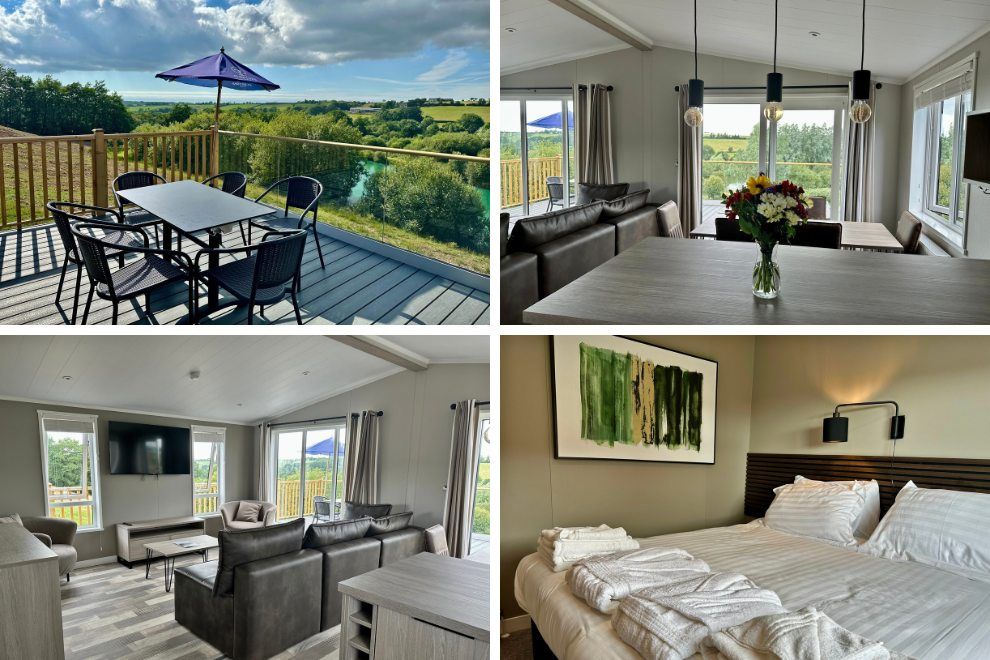 The living area consisted of a good size kitchen with everything you needed for self-catering and more and also a living room area and dining area.
The lodge was finished to a really high standard and really felt like a luxurious home away from home.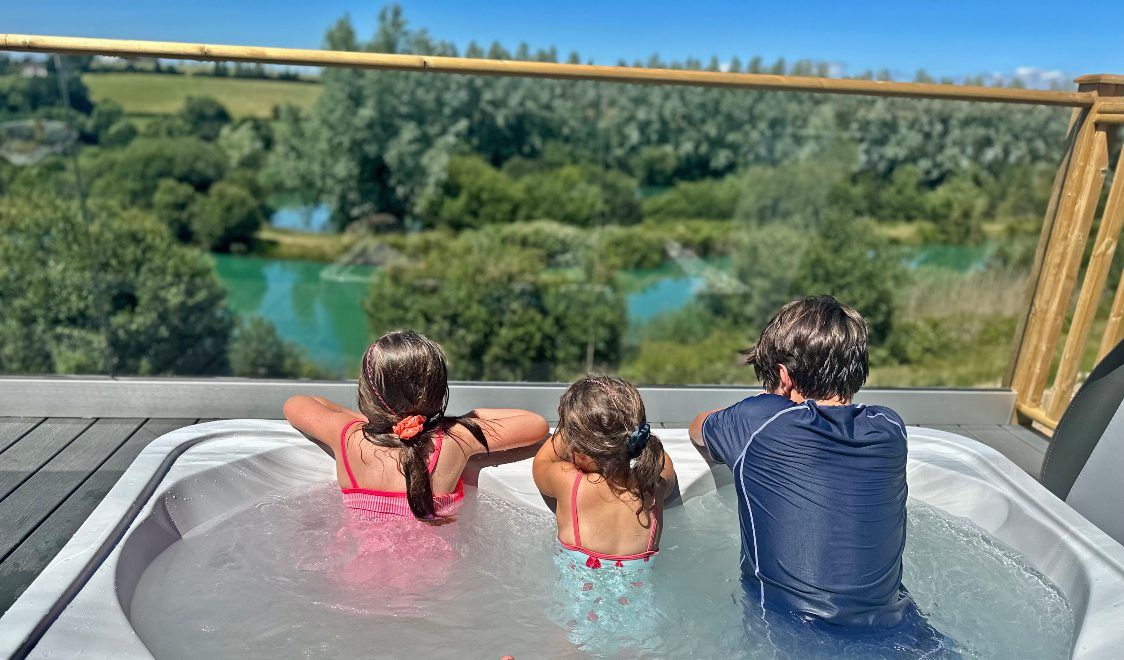 Sometimes it's the little things that make all the difference. A gorgeous bunch of colourful flowers greets you on arrival and each lodge is gifted a breakfast pack which consisted of milk, eggs, bacon, sausages, a fresh loaf of bread and orange juice. A really nice touch that allows you to relax into your holiday, particularly if you've had a long journey and a late arrival.
Furry guests also have their own welcome, with a bowl and doggy treats of their own.
Dining at Clawford Lakes
The Apple and Grape Restaurant and Bar sits in the centre of the resort overlooking the leisure lake.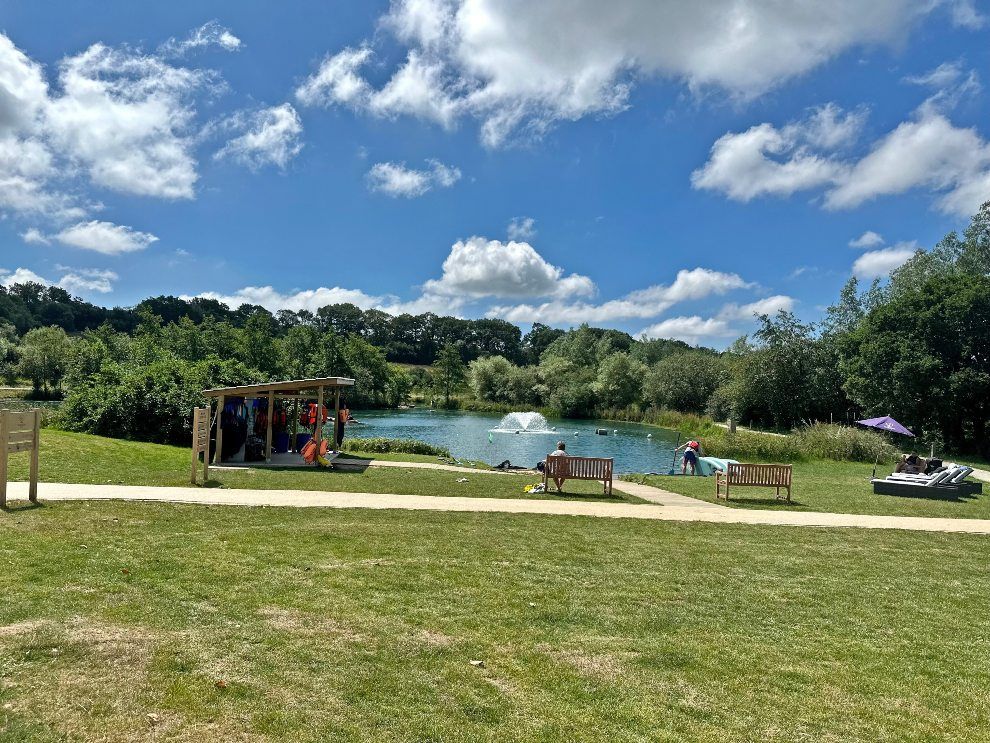 The restaurant serves gastro-pub lunches and dinners and has a lovely new al fresco dining area which has a retractable roof and glass walls which to give that indoor / outdoor experience. Breakfast is also available as well as drinks and coffee, which can be enjoyed out on the large terrace in good weather.  
The menu provides a good variety with plenty of vegan and gluten free options. The kids menu also looked really good and had a few different choices such as mini meatballs and tagliatelle and katsu curry.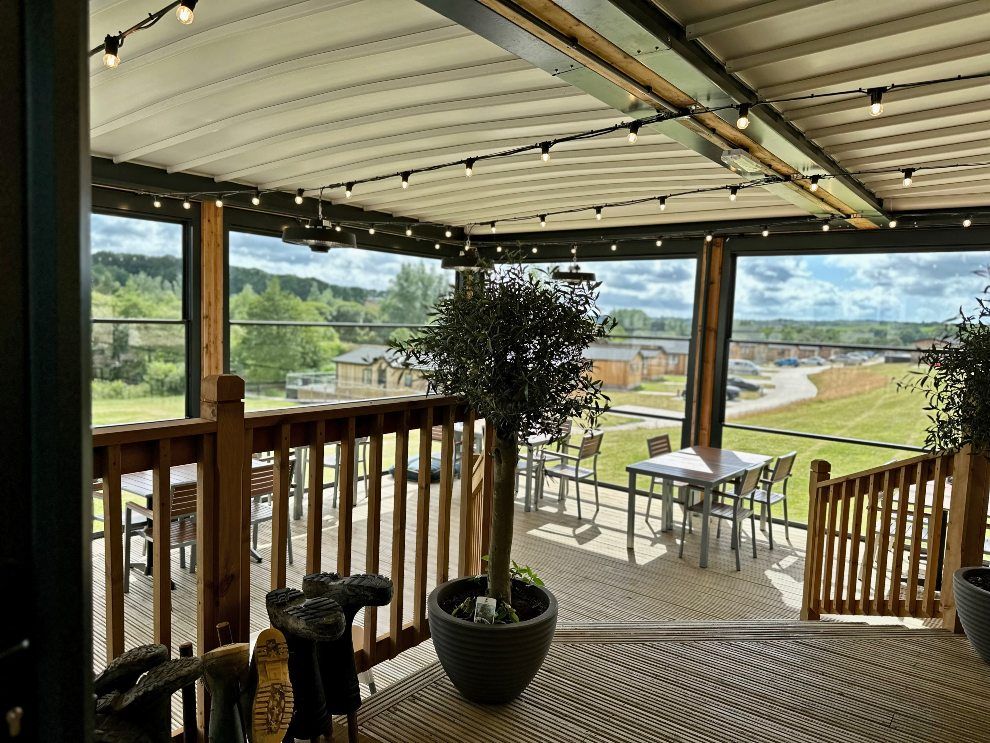 We didn't eat at the restaurant but did stop for coffee one morning and also early evening drinks.
The terrace overlooks the lake as well as the kids play area and you can enjoy a game of boules (or badminton if you are feeling energetic) with your drink.  
Fishing holidays at Clawford Lakes
Fishing is a big thing at Clawford Lakes (and quite rightly so), and if you choose a floating lodge or lake pod, you can fish direct from your decking. We have been reliably informed that these are some of the best carp lakes around and we frequently saw people proudly taking photos of their catch of the day.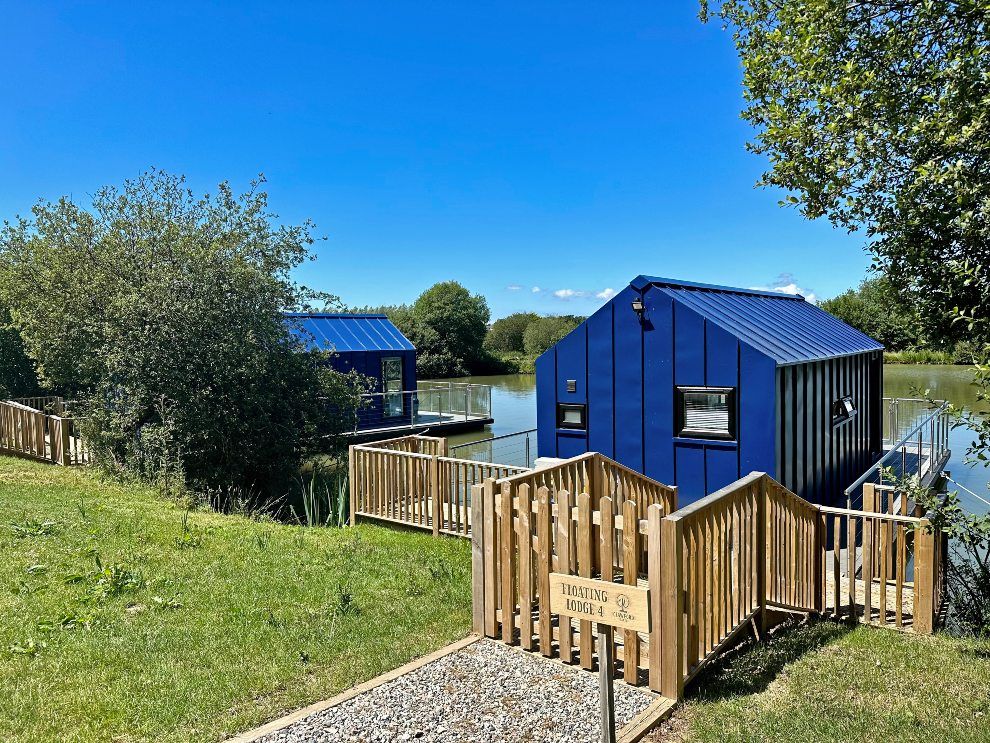 You can fish free of charge, either from your accommodation as mentioned, or from one of the many lakes. Make sure you visit the tackle shop. The staff will be able to assist with any queries and you can also pick up any equipment you might need, including bait. This is also where you can hire bikes and helmets (also free of charge). Balance bikes are available for little ones too.
Doing things differently at Clawford Lakes
One of the stand out things about Clawford Lakes Resort and Spa is the attention to detail.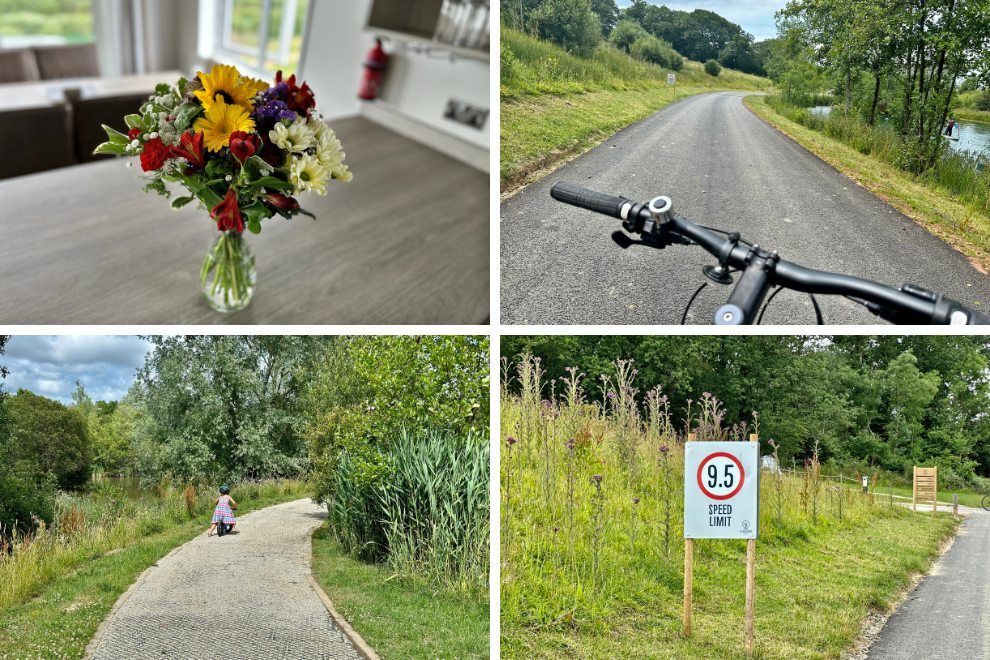 On our arrival, we immediately noticed that the speed limit around the site was 9.5 miles per hour. A very simple, effective and considerate touch that makes very little difference to visitors, but, really set the tone about travelling throughout the site and the pace at which you should approach your time at Clawford Lakes. 
The focus on their immediate surroundings and the environment continues with Electric Vehicle (EV) charging points available with each accommodation – sustainability obviously very high on the agenda.
We found that this 5-star visit was given extra sparkle through the attention to detail, the excellent staff and the amazing free facilities on offer in this slice of Devon Heaven. The idyllic location combined with the luxurious holiday accommodation really does provide the perfect escape and the opportunity to relax, reset and recharge those batteries, before stepping back into the real world again!
Congratulations must go to Clawford Lakes as they have really hit the right notes ... we will be back!!