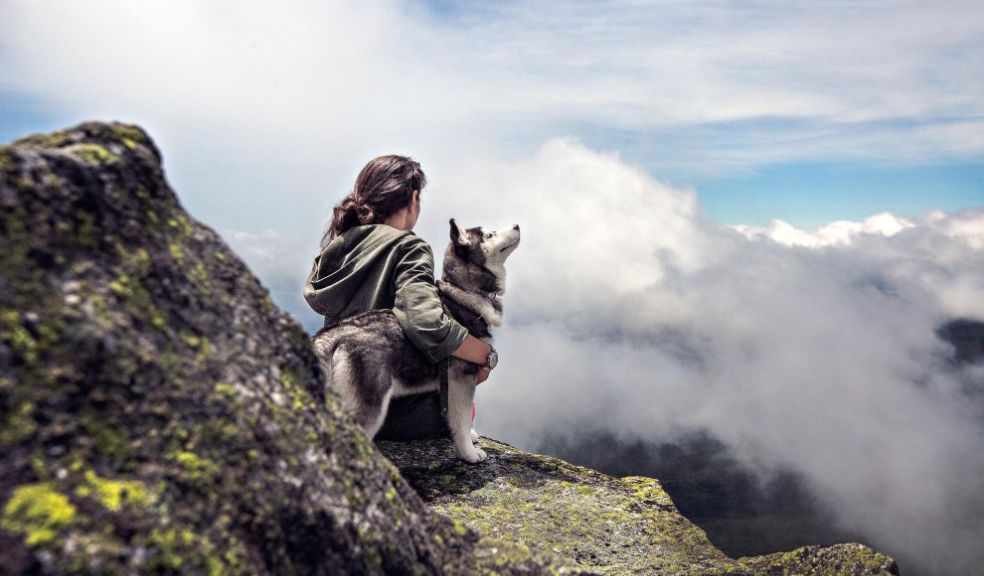 It's a Dog Life | Travelogue Tackles Doggie Depression
Ruff Guides: Love Home Swap launches a travel guide just for dogs
Taking on the form of a travelogue film, this is a unique take on the traditional travel guide – as it's intended for a doggie audience!

Geared towards helping travellers' canine friends find the perfect holiday home swap, the footage has been developed with an animal expert to engage directly with dogs, with sounds, colours and images calibrated for their unique perspective.

This first-ever dog travelogue was produced to highlight pet-friendly swaps available on Love Home Swap, as more owners than ever seek amazing holidays with their pets.

Data from the platform shows a 40% improvement in the percentage of members who are happy to welcome a dog into their home.

Pet owners are encouraged to watch the film with their canine companions to help boost moods. The film can be watched here https://www.youtube.com/watch?v=Kv2Z5XCm4EU  
Many pet-owners will agree that a family holiday isn't complete if one of the key members of your household can't travel with you – which explains a steady rise in the number of people who want to take their dogs on holiday with them.
Current figures estimate that 33%1 of UK homes and 40%2 of Australian households now have a dog, while a staggering 69million homes in the US3 have at least one pooch. So the great news for these dog-lovers, is that Love Home Swap has seen a significant jump in demand for pet-friendly home swaps, with a 40% improvement in the percentage of their members who are happy to welcome a dog into their home!4
It's clear that finding gorgeous accommodation that will welcome your furry friend can be a key factor in deciding where to vacation, so the award-winning home swapping site has gone one step further by creating a travel guide especially for dogs – giving them the chance to make their holiday preferences known.
The guide, which is a five-minute-long travelogue film, has been developed with pet behaviourist Professor Peter Neville. Taking into account the unique way dogs experience the world, including the colours they can and can't see, and the sounds which are most appealing to them, the video has been specially edited to heighten canine viewers' enjoyment. With the overall aim of helping pet-owners understand whether their dog fancies a coastal, countryside or city break, the viewer is taken on a sweeping tour of potential activities and locations, with perfectly calibrated colours and sounds to enhance pooches' viewing pleasure!
This travelogue may be a little unconventional, but it's actually a clever way of getting a better insight into what makes a dog happy! As well as footage involving some favourite doggie things such as balls, trees and lamp posts, the film also gets down to doggy height as it follows other pups trotting through forests and splashing in the sea. Enhanced yellows and blues (dogs' colour perception is best on this spectrum) and heightened contrasts throughout will ensure dogs get the most out of this unique viewing experience.
A voiceover script that was written just for dogs and other dog-friendly ambient sounds have then been seamlessly interwoven to create an auditory experience that will delight intrepid pups.
The result is a film that might sound rather unorthodox, but offers the exciting prospect of getting the family pet involved in deciding what type of home swap holiday they go on. The only big question is this: will coast, countryside or city prove to be most popular?!
Célia Pronto, Managing Director at Love Home Swap says: "With pet ownership at an all-time high – the latest figures show 17 million households have a domestic pet5, and 33% of UK homes have a pet dog6 – there's never been a more fitting time to look into a holiday home swap with fellow dog-lovers. Since 2019, we've witnessed a 40% improvement in the percentage of our members who are happy to welcome a dog into their home, which is fantastic news for anyone who wants to enjoy a great-value holiday with their family pet. With so many people having got a pet during the pandemic, we think it's entirely feasible that this number will continue to rise. Home swapping is simply a really exciting way for your whole household – four-legged friends included – to enjoy a break together."
Prof. Peter Neville, animal behaviourist, who compiled the report and advised on the production of the film, added: "Any dog owner will tell you that their pet can understand so much more than others realise – and as part of the family, they feed off the energy in any household. That goes for how we behave and feel when we are on holiday too, whether it's a lazy and relaxed long weekend, or an epic active adventure. It's a perfect time to strengthen the pet-owner bond and make special memories together while giving your dog the chance to experience new things, whilst feeling safe and secure with you."
For more information on Love Home Swap's many pet-friendly homes, please visit lovehomeswap.com/traveloguefordogs