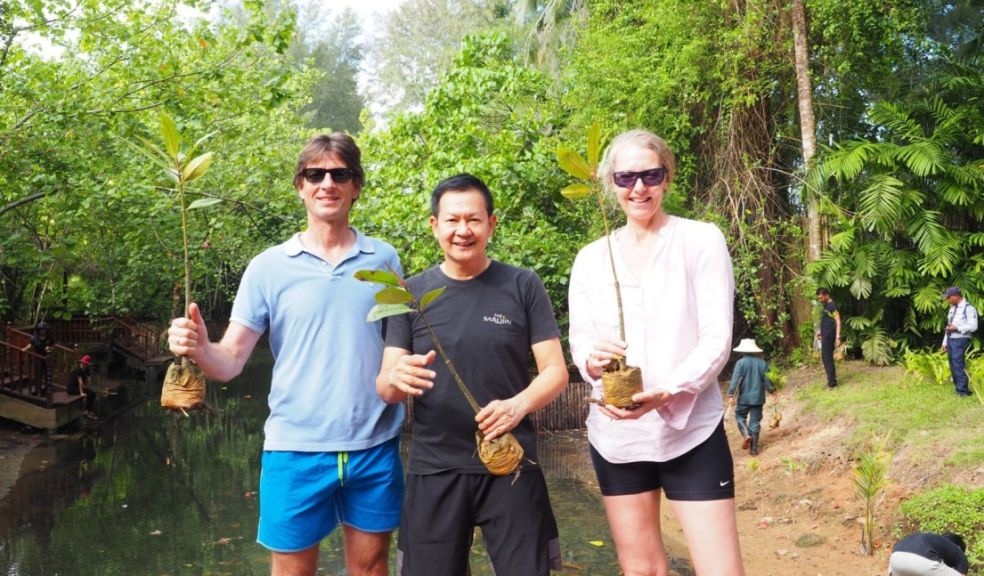 The Sarojin's 'One Booking One Tree' initiative celebrates one year of success and further boosts its pledge
To celebrate the one-year anniversary of its 'One Booking One Tree' initiative, Thailand's 56-roomed boutique residence, The Sarojin, has pledged to plant a tree for every wedding couple and wedding guest in addition to its current commitment to plant a minimum of one tree for every booking made. In 2023 The Sarojin has so far supported the planting of 17,500 trees therefore surpassing the 14,400 commitment for the year. This figure includes both trees planted directly as a result of bookings and those planted thanks to the support provided to other tree-planting initiatives in the area as per the 'One Booking One Tree' pledge.
Over the years, The Sarojin has earned itself a reputation for its ongoing commitment to minimising the impact its guests have on the environment and ensuring that the local community benefits from its operations and support. To celebrate the success of 'One Booking One Tree' in its first year, The Sarojin is further committing to this cause with an updated pledge: in addition to the trees planted for every booking, the resort now commits to planting a tree for every wedding guest. Regardless whether wedding guests choose to stay at The Sarojin, the resort will plant a tree for each guest and all will be welcome to join the team on planting day.
Commenting on the one-year anniversary, The Sarojin's owner, Kate Kemp, said: "We are thrilled to celebrate one year of 'One Booking One Tree', and we are immensely proud of the positive impact it has made and to be able to further boost our commitment with the updated wedding pledge. This initiative reflects our dedication to preserving the natural beauty of Khao Lak and ensuring a sustainable future for generations to come. All our guests receive a complimentary invitation to join the team on planting days and we are proud to say that the team's dedication to the initiative resonates with our guests as many choose to participate and join the team for a meaningful day with the local community".
For more information about The Sarojin and its community initiatives, please visit: https://www.sarojin.com/en/khao-lak-resort-sarojin/community-and-environment/