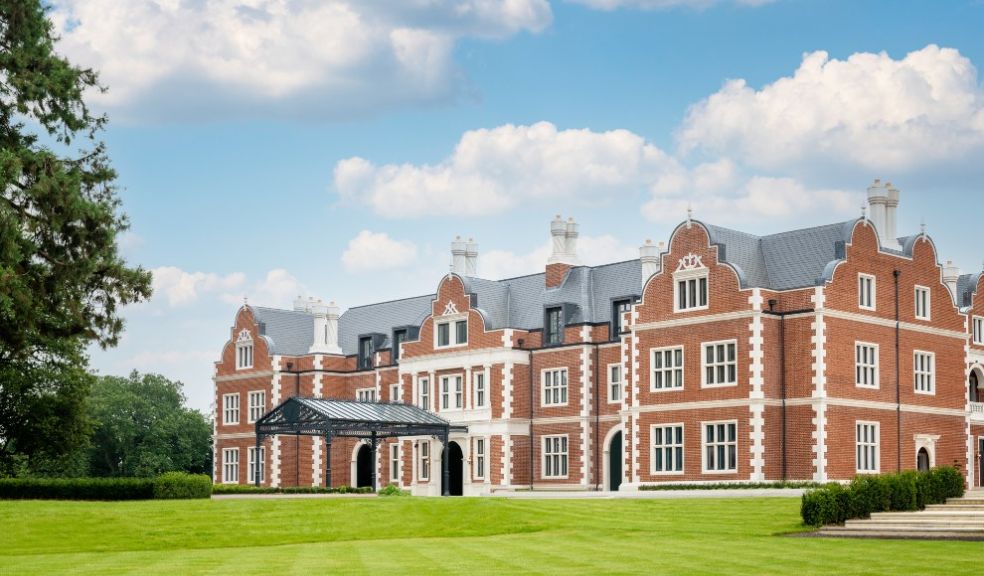 Fairmont Windsor Park's Exclusive Menopause Package Wins At The GenM Awards
World Menopause Day: Fairmont Windsor Park's Exclusive Menopause Package Wins At The GenM Awards 
The sought-after hotel and spa's exclusively tailored 2-night stay is targeted at caring for those with menopause symptoms
Fairmont Windsor Park has partnered with GenM, becoming a founding member of the menopause revolution, to help support the menopause experience for all women. Offering a unique targeted set of spa treatments – including cryotherapy for hot flushes and AquaVibe for disturbed sleep - a specially designed menu, carefully curated sleep kit, and a two-night stay, all designed to help ease some of the 48 known symptoms of menopause. Fairmont Windsor Park is leading the way to support and guide women through this time in their lives and has won the 'Founders Award for Trailblazer of the Year' at this year's GenM Awards in recognition of the work they are doing.
Fairmont Windsor Park is a founding member of GenM, a new collective of brands and organisations on a mission to improve the menopause experience for all women, those in transition, as well as their friends, family, work colleagues and the companies they work for who are actively seeking ways to help them not feel overlooked at this pivotal time.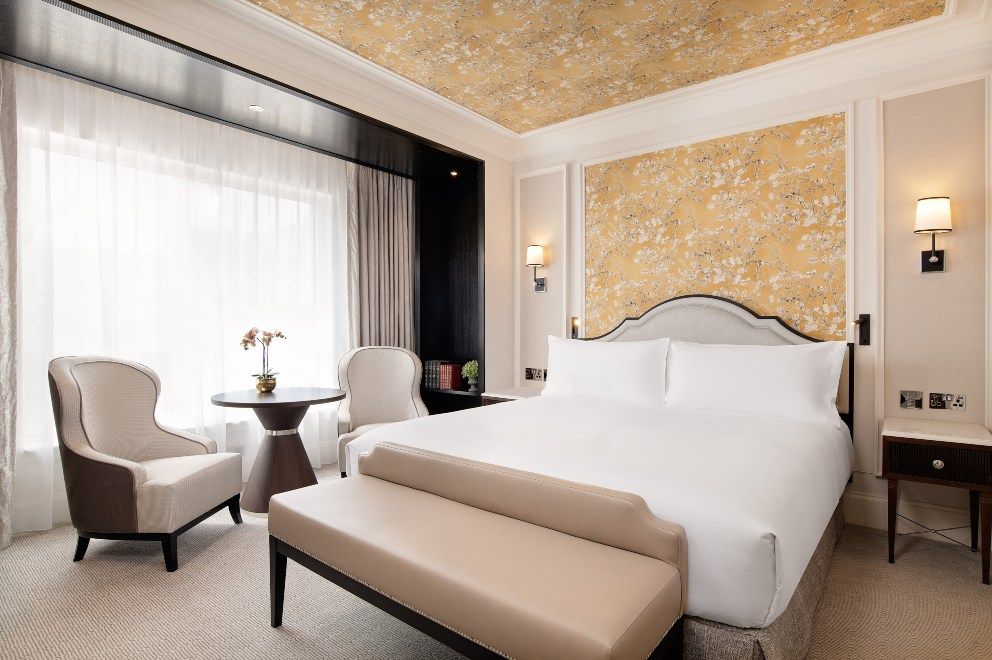 The menopause offering at Fairmont Windsor Park includes a set of spa treatments, a specially designed menu, a carefully curated sleep kit and a two-night stay, designed to offer relief, comfort and care, in a luxurious setting while using thoughtful products, services, and ingredients. Exclusively designed with Fairmont Windsor Park's in-house experts, the holistic offering is highly personalised and targeted to help fight symptoms of menopause from all angles. The MOREISH menu has been carefully curated by Mark Brega, Executive Head Chef, and Visiting Expert and Nutritional Therapist, Sarah Grant, using ingredients that are particularly helpful during peri-menopause and menopause such as phytoestrogens, omega-3s, antioxidants and anti-inflammatories, whilst ensuring the dishes remain flavoursome and in keeping with the normal menu.
Sunita Arora, one of the co-founders and an executive director of the Arora Group, owners of Fairmont Windsor Park, said, "We are incredibly proud to be a founding member of GenM and believe it reflects on our mission to be a fully inclusive business where our guests and employees alike can thrive. We will offer packages, treatments and services to help alleviate our guests' symptoms, to generate conversations and increase awareness. Internally, we will be offering our own employees access to support, tips and advice as to how to manage their own symptoms".
Heather Jackson, co-founder of GenM says, "We're so proud to have a collective of Founding Partners like Fairmont Windsor Park who are determined to play their part in improving the menopause experience for all. With this expertly crafted package for customers as well as improved support and training for staff, they are helping to do just that. We're delighted to partner with them on these industry-leading initiatives, helping us move the dial on recognising the menopause as a societal issue that we all have a role to play in improving."
Two nights' accommodation with breakfast in MOREISH
Early check-in at 12 noon
Access to Fairmont Spa & Wellness facilities throughout the stay
Bamboo Eye Mask
Mauli Sleep Dharma Pillow Mist
Mauli Grow Strong Hair Oil
La Sultane De Saba Argan Face Oil
EarHub Earplugs x3Camellia's Relax and Recover Tea
Cleanse: Turmeric, ginger lemongrass water
To Start: Aubergine texture, chickpea, alfalfa sprouts or Fennel, apple and spinach soup, apple and fennel salad
Main: Seared tuna, bell pepper dressing, tomato and lentil salsa, pak choi or Thai green tofu curry, steamed brown rice, greens, baby corn, broccoli, kale
To Finish: Chai rice pudding, coconut, hemp, sunflower seeds, blueberries or chocolate buckwheat crepe, lemon curd, mint strawberries
Day 1
Meet & Greet at 12 noon by a Wellness Host to go through the details of the stay. Guests get access to their room to refresh, followed by a consultation with a specialist in the spa.
Sleep Kit 1 in the room arrival
Lunch in Greens Café
48 Solutions Facial 
48 Solutions Massage
Dinner in MOREISH where they will be served the newly created GenM Menu – especially designed by Mark Brega, Executive Head Chef and Sarah Grant, Nutritional Therapist with ingredients that are particularly helpful during peri-menopause and menopause such as phytoestrogens, omega-3s, antioxidants and anti-inflammatories. 
Day 2
Cryotherapy session - to help manage the flashes 
AquaVibe session - to help manage the disturbed sleep and overall sense of being out of touch with oneself
Departure day
late check out 4pm with an invitation to re-book in either 4-6 weeks' time, residentially or better still return on a Day Guest package for the weeks between the residential stays
Optional services – additional fee applies
2hrs consultation with our Nutritional Therapist - booked minimum 2 weeks in advance (£345) 
The Well Woman appointment with Dr Arora in The FaceBible clinic (£275) - booked minimum 1 week in advance
Hair & Nail appointment, so guests leave looking and hopefully feeling the best version of themselves – prices vary depending on service booked
The stay can be extended for an additional night at a discounted best available rate of 15%
A supplement can be paid for additional adult in the same room, when a Double Double Room or a Two Bedroom Suite is booked
Terms & Conditions: the stay must be booked in advance and is subject to availability. Blackout dates may apply, prices vary between mid-week and weekend, cannot be used in conjunction with any other offer, no cash alternatives will be offered.​​​​​​​
For more information on Fairmont Windsor Park visit www.fairmont-windsorpark.com