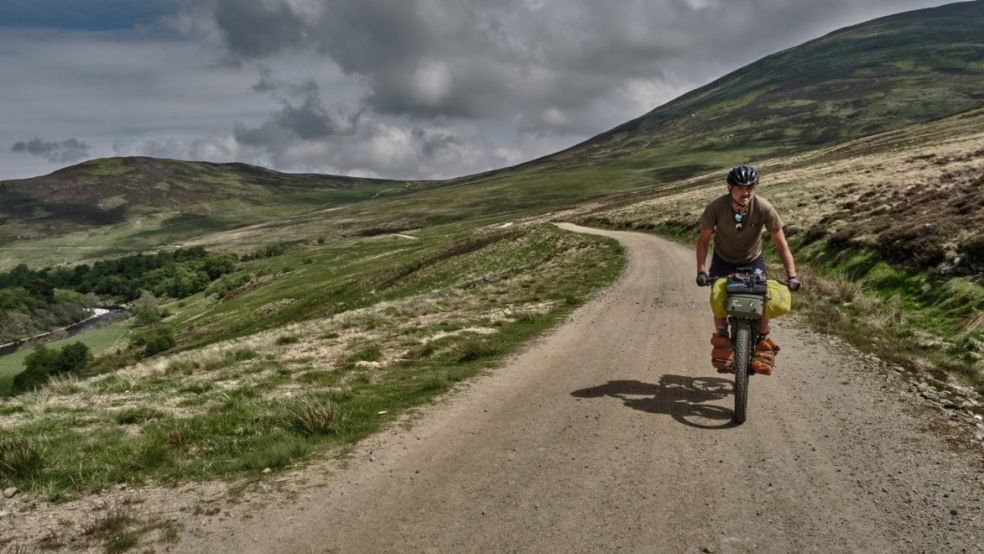 Bikepacking: Top Five Destinations to Explore This Summer Holiday
Bikepacking: Top Five Destinations to Explore This Summer Holiday
The perfect blend of a cycling holiday and traditional backpacking, bikepacking has grown into quite the movement over the last few years. All about freedom, beautiful views, and pushing your body to its limits, riders can choose to stop at hostels or bed and breakfasts throughout their travels or load a compact tent onto their bike to pitch up in the great outdoors.
As the gear gets smarter and more lightweight, bikepacking has also become more accessible and affordable. It doesn't have to cost a fortune to prepare you and your bike for a safe, comfortable trip, meaning this bold form of holiday can be enjoyed by any adventure lover across the world. If you're hoping to hit the open road with your bike, the cycling experts at Hunt Bike Wheels have rounded up five of the best bikepacking destinations to set your sights on this summer.
The Top Five Destinations 
King Alfred's Way
This route is a 350km (or 217-mile) loop around historic Wessex, once the Anglo-Saxon kingdom of Alfred the Great. A real cultural tour of southern England, it starts and ends in Winchester where King Alfred is buried, and includes iconic monuments including Stonehenge, Avebury stone circle, Farnham Castle, and both Salisbury and Winchester cathedral. While some supported trails are starting to run, King Alfred's Way is a fairly new route, so riders generally tend to get their hands on a map and tackle it independently.
This route has a mix of rural lanes, gravel tracks, and woodland, so it's best to head out on a cross country mountain bike, or a gravel bike with wide tyres and plenty of gears if the weather conditions aren't too wet.
Having a moderate difficulty level, you'll need some experience of off-road cycling and a good level of fitness and stamina, but you don't need to be a veteran biker. However, there are also some more advanced mountain bike trails to take a detour on (such as Queen Elizabeth Country Park) if you're a seasoned pro who fancies a challenge!
North Coast 500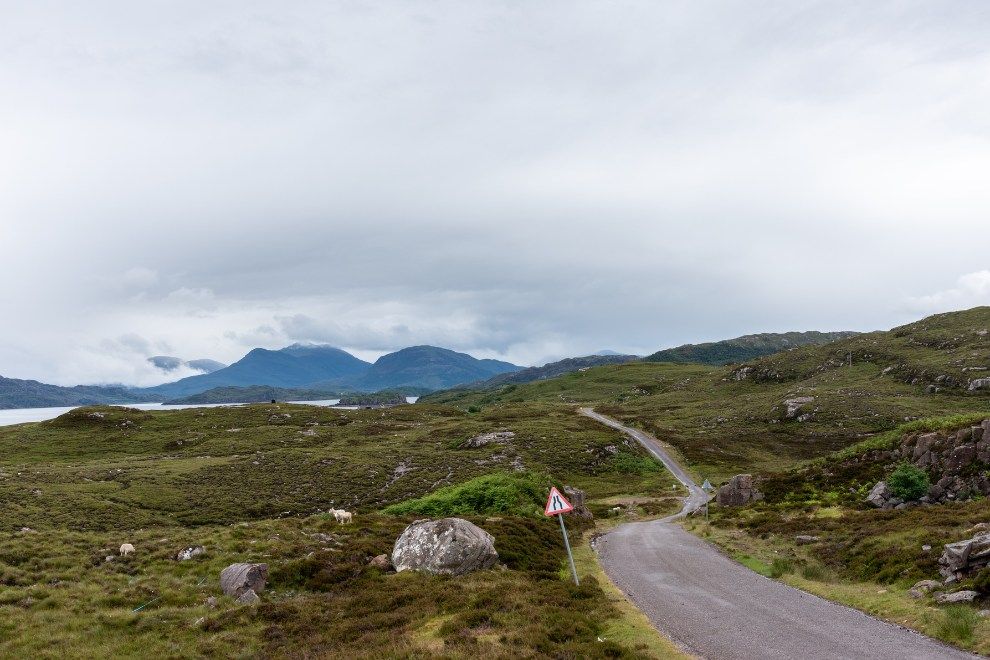 Encompassing the coastal edges of the North Highlands, this route is also known as Scotland's Route 66. The official North Coast 500 route begins and ends at Inverness Castle and, despite its name, is actually 516 miles (to be exact). This trail has been hiked, driven, and cycled for years due to its beautiful coastal views, beaches, historic sites, local food, and whisky distilleries, to name just a few of its impressive sites. You can even swing by Loch Ness or John O'Groats, the northernmost tip of the country used as the destination point from Land's End when traversing the full length of the British mainland.
This scenic route will take you through the six regions of Wester Ross, Sutherland, Caithness, Easter Ross, the Black Isle, and Inverness-shire. Taking a train for some of the first leg can help those travelling within time constraints and wanting to complete the trail in a week or less. Wild camping is legal in Scotland, but when pitching up for the night, be sure that you're not entering private woodland or farmland and always follow the Leave No Trace policy when it comes to litter, campfires, and going to the bathroom.
Transatlantic Way
Tough climbs, rain, and strong winds are a common theme on this trail, but all is forgiven when you see the staggering views of Ireland's coast, cliffs, and moorlands. Not for the faint-hearted, the Transatlantic Way is no longer an official race, but many riders still venture out each summer to experience this magical 2,200km trip in all its glory.
The official route is changed slightly each year by its organiser Adrian O'Sullivan, but generally it starts from Dublin to Derry and down to Kinsale via the west coast. As well as the trove of welcoming pubs, guesthouses, and bed and breakfasts you'll discover on your way, wild camping is not a problem in Ireland so you can set your tent up in the copious green spaces you'll pass by. Aside from a section of gravel track that's been kept in as a challenge since the first year of the race in 2016, the rest of this route is generally suitable for good road bikes with fairly wide tyres.
Grand Divide
If you want to head even further afield for your grand adventure, America has an iconic bikepacking trail that was first mapped out in 1997. This route follows the Continental Divide across the United States, starting in Alberta, Canada and ending in Antelope Wells, New Mexico (at the US/Mexico border). Along the way you'll witness jaw-dropping natural scenery including the Flathead Valley, the Great Divide Basin in Wyoming, and Polvadera Mesa.
While you only need intermediate off-road experience as the trails are generally good quality, your stamina and endurance will be put to the test as the Grand Divide is an impressive 2,700 miles (4345km) long. It's for this reason that the route is completed in an average of 45 days, making it perfect for an unforgettable, once-in-a-lifetime travelling experience that you plan out well ahead of time (and don't attempt alone!). When taking your bike abroad you can simply check it into the plane hold, but be sure to check your airline's rules and prices for special items of luggage. These rules can vary not only between countries, but also between airline companies.
Snowdonia
Taking approximately two to four days depending on your pit-stops, bikepacking through Snowdonia National Park is not a journey to be missed. Combining smooth tarmac roads with rugged mountain trails, this is a varied route around 300km long. Finish your route at the summit of Snowdon, which we strongly recommend doing at sunrise to capture a magical, private experience high above the surrounding National Park — especially on a clear day.
Before setting out on your journey, why not brush up on your technique (and familiarise yourself with the Welsh rock conditions) by visiting the Coed Y Brenin trail centre, the UK's first purpose-built mountain bike trail? After a refresh of your off-road skills, set off up Cadair Idris (also known as Penygader) for spectacular lake and valley views. After camping there for the night, it's time to scale the famous Mount Snowdon, the highest point in the British Isles outside of the Scottish Highlands. While bikers aren't allowed to ascend from May to September, you can always take this challenge on in the springtime when there are less walkers and tourists to collide with!
James Finch, Ecommerce and Digital Content Assistant at Hunt Bike Wheels comments:
"Perfect for adventure lovers and fans of the great outdoors, bikepacking combines camping and traditional backpacking with the freedom and community of cycling. If your idea of a great summer holiday is just you, a tent, and the open road, then why not load up your bike and set off to the hills this summer?
"Whether you explore more of the British Isles or travel even further afield, venturing out armed only with your bike, a few supplies, and a compact tent is the ultimate test of independence. Take in the magnificent views on Ireland's Transatlantic Way or get a taste of America from North to South while cycling the Great Divide — wherever you go, bikepacking is a sure-fire way to make amazing memories and even meet some new friends along the way."