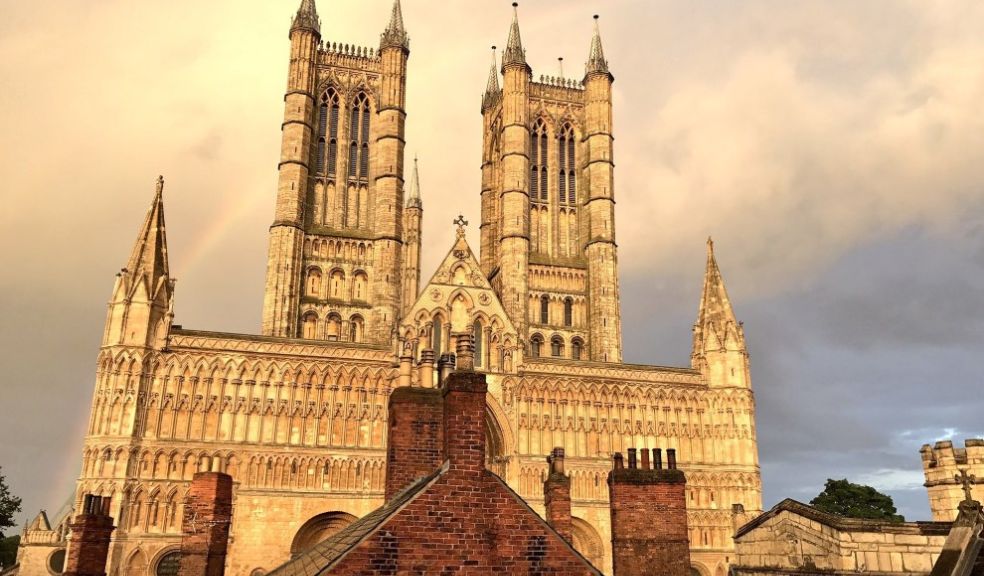 Planning a Lincoln Staycation Holiday? Check out these Events and Festivals on the Horizon
Plan Your Staycation Holiday around the Festival Frenzy in Lincoln
From flower festivals to iconic culinary celebrations – Lincoln really has something for everyone in the calendar this year! The historic city provides the perfect backdrop for families and friends looking to head out this year and experience something different.
Whether a holiday or just for a daycation, the following festivals are an excellent reason to head to Lincoln and experience one of the UK's best cities – so what are you waiting for?
Lincoln Cathedral Flower Festival
Date: 4 August
Location: Lincoln Cathedral
Link: Lincoln Cathedral Flower Festival: Vision
Celebrating 950 years of Lincoln Cathedral – the theme of this year's festival is 'Vision'. Stunning displays will blossom in every area of the magnificent Lincoln Cathedral, bringing it to life in a unique and inspiring way. The festival will celebrate the life and works of St Hugh of Lincoln, as well as many other notable visionaries whose ideas and actions have shaped the world we live in and changed our lives. The displays of the Lincoln Flower Festival 2022 will cover poetry, theatre, film, and fashion, alongside history, exploration, invention, and more. There will be something for everyone, from the Mayflower Pilgrims' journey to the New World to the moon landing and even Harry Potter!
Lincoln Steampunk Festival
Date: 26-29 August
Location: Lincoln Cathedral Quarter
Link: Lincoln Steampunk Festival 2022
The biggest Steampunk Festival in the world is making a return on the August bank holiday weekend at Lincoln Castle and the Bailgate area of the city. Spanning four days, the festival attracts visitors from all over the globe as it celebrates a community which has its own fashions, music and tastes.
Starting as a label for a science fiction genre and the steam powered world of the late 19th century, steampunk is now a label or signpost to a neo-Victorian aesthethic, and participants frequently modify everyday objects to fit the look. The event features a programme of art, literature, music, fashion, and comedy. Also expect highlights such as the Steampunk Market, Jet Pack Race, and Tea Duelling.
From 26 August to 29 August. Daily adult entry starting from £13.
Festival of the Horse
Date: 10-11 September
Location: Belvoir Castle
Link: Festival of the Horse - Belvoir Castle
A weekend of thrilling equestrian entertainment suitable for all the family. This year, there will be many new additions to the exhilarating line-up of entertainment, which will be hosted across three arenas. Hosted across three arenas, headline displays include Liberty acts, Classical Dressage, Trick Riding, The Knights of Nottingham and many more. Away from the action-packed arenas, visitors will also be able to explore an impressive selection of shopping stalls, alongside a delicious array of food & drink outlets!
Lincoln Sausage Festival
Date: 15 October
Location: Lincoln Castle
Link: Lincoln Sausage Festival
Each year the Lincoln Sausage Festival celebrates the county's most iconic export – with visitors tucking into more than 30,000 individual sausages on the day. Set against the stunning backdrop of Lincoln Castle – a host of stalls and vendors from all over the region will fill the castle grounds, selling their tastiest treats for visitors to enjoy. Those in attendance will be able to enjoy a wide variety of Lincolnshire classics as well as enjoying one or two not so familiar sausages. 
And for those who get thirsty sampling all this delicious food, there will be a range of local ales and award-winning beers available. As well as the best Lincolnshire produce from Select Lincolnshire members, there is always events and activities for everyone to enjoy, including live cooking demonstrations by renowned Lincolnshire chefs, street performers, games and live music. Not to mention appearances from the much-loved festivals mascots – Mr and Mrs Sausage!