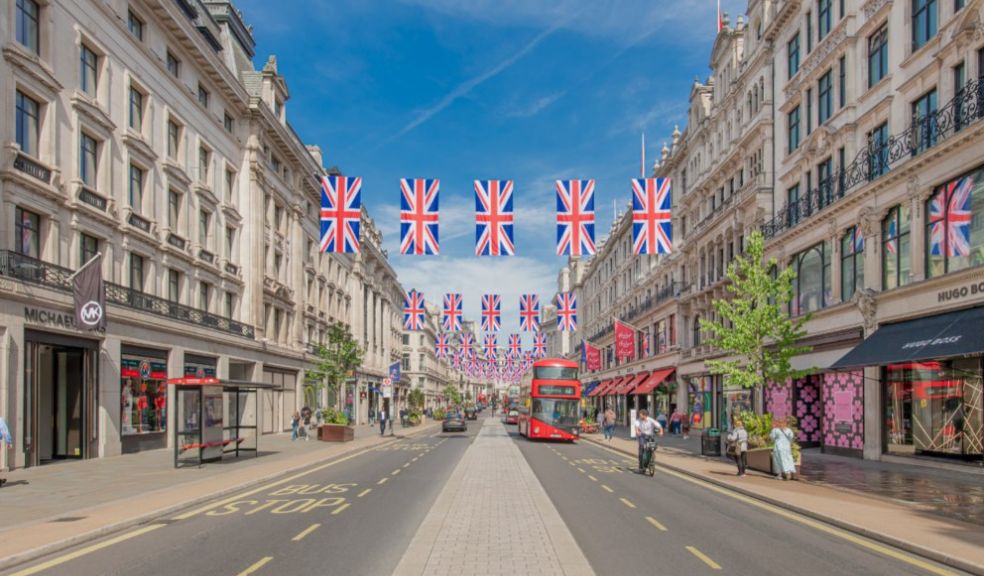 THE WEST END IS BACK: A summer of celebrations begins Only in the West End this Summer Holiday
THE WEST END IS BACK
A summer of celebrations begins Only in the West End this Summer Holiday
Following two years of restrictions, the West End is back with a bang, launching a programme of 50 uniquely thrilling holiday experiences for visitors that can only be found in the West End this summer.

For the first time ever, over 100 iconic places from across the West End have come together to welcome visitors to this much-loved global travel hotspot

To kick-start the summer celebrations with The Queen's Platinum Jubilee Bank Holiday, over 4,500 jubilant flags go up across the West End

From once-in-a-lifetime street parties in celebration of The Queen's Platinum Jubilee to spectacular summer festivals and mesmerising theatre shows and the very best that can be found across music, art, culture shopping and dining.
London's West End is hosting a summer like no other, with the 50 most exciting and thrilling experiences for visitors, travellers & holiday makers that can only be discovered in the West End.
Following two years of travel restrictions and national lockdowns, over 100 streets and destinations across London's famous West End have come together to kick-start a four month campaign of must-see, must-do, must-share experiences that can only be found in the West End this summer. From the shopping meccas of Carnaby, Regent Street, South Molton, Oxford Street and Covent Garden; the luxury boutiques of Mount Street, Mayfair and Bond Street; to the buzzing dining scenes across North Audley Street, Seven Dials, Chinatown and Soho; the bright lights of Piccadilly Circus; culture of St James's and theatre land of Shaftesbury Avenue & Leicester Square.
The West End celebrations will start with the biggest event in the UK calendar this year, The Queen's Platinum Jubilee. Major West End moments include the opportunity to; soak up the atmosphere and enjoy The Great Piazza Party in Covent Garden [1-5 June], The Mayfair Jubilee Street Party [2-3 June], The Jermyn Street Jubilee Fete [4 June], and then head to snap a selfie at Carnaby Street's Jubilee Shimmer arches and Oxford Street Union Jack Flags, head down to Seven Dials for a weekend of street entertainment and activations, and see the Union Jack flags taking the skies above Regent Street, Bond Street, Piccadilly & St James's.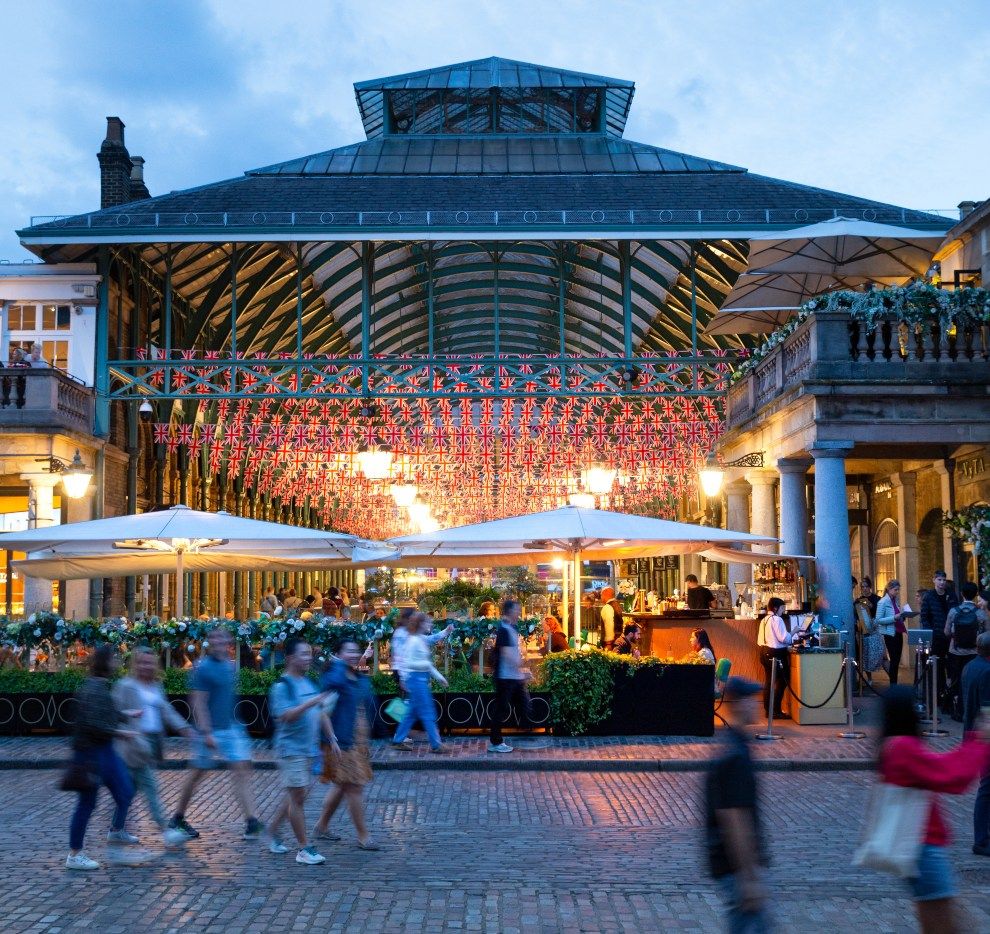 The fun doesn't stop there, visitors can also enjoy Jubilee inspired afternoon teas and celebrations across the West End, from All things British at John Lewis [2-6 June], Fortnum and Mason's special Platinum Afternoon Tea, a delicious Beaumont Jubilee Cocktail at The Beaumont Hotel in Mayfair, the famous Savoy Afternoon Tea at the Savoy Hotel, The May Fair Edition Charbonnel et Walker Afternoon Tea and Bugingham Palace at Berkeley Square Gardens [2-5 June], to The Queen and the history of style: a right Royal history audio tour narrated by Poppy Delevingne on Bond Street.
And that's not all! Other exciting experiences throughout the summer to explore, snap and shop include the Royal Academy's Summer Exhibition [21 June-21 August], be immersed rich fashion history on the In A Mayfair Fashion AR Trail, visit Art in Mayfair [20 June - 31 July], shopping the best of British designer fashion on Mount Street, enjoying Covent Garden Piazza's Ice Cream Festival [19 August – 4 September] and Summer in Square [21 – 31 July], visiting Underbelly Festival and the Seven Dials Summer Sessions [30 July], shopping at the oldest toy store in the world Hamleys and experiencing a West End theatre show.
Michelle McGrath, spokesperson for London's West End: "London's West End is the most globally recognised city destination in the world. Following the last two years of restrictions, visitor numbers and bookings are bouncing back. Nowhere else offers the diversity, energy and creativity of the West End; from the most spectacular summer festivals and thrilling theatre shows to an incredibly varied music, arts and culture scene and, of course, unrivalled shopping and dining. All of this can be found surrounded by open green, safe spaces, historic streets, rich heritage and al fresco dining around every corner"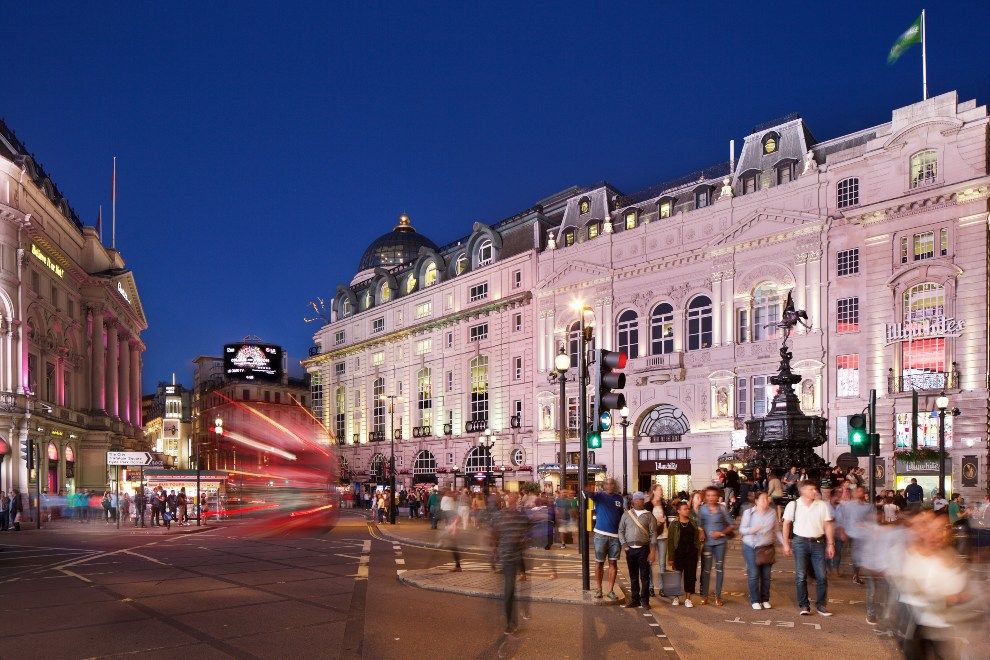 The West End iconic destinations taking part in the summer of celebrations from June-September 2022 include Bond Street, Carnaby, Soho, Chinatown, Covent Garden, Leicester Square, Mount Street, North Audley Street and the whole of Mayfair, Oxford Street, Piccadilly Circus, Piccadilly & St James's, Regent Street, Seven Dials, Shaftesbury Avenue plus surrounding streets.
The top 50 things to do Only in the West End this Summer:
1. Enjoy over 1,000 seats of alfresco dining in Covent Garden
2. Enjoy All things British at John Lewis to mark the Queen's Platinum Jubilee [2-6 June]
3. Visit Apricity, the new socially conscious restaurant in Mayfair
4. Experience fashion in collaboration with art during Art In Mayfair on Bond Street [20 June - 31 July]
5. Visit The Art of London Season as the West End is transformed into a canvas of colourful art [August – October]
6. Take an electrifying ride back in time and visit Back to the Future – The Musical at the Adelphi Theatre on The Strand or be thrilled at 2:22 A Ghost Story at the Criterion Theatre
7. Shop the best of British Designer on Mount Street
8. Indulge to a spot of luxury living with a visit to The Biltmore Royal Stays in Mayfair
9. Head to Bond Street to explore the Queen and the history of style: a right Royal history audio tour from June
10. Indulge in a delicious array of sweets and savouries at Browns Hotel Tea Party
11. Visit Bugingham Palace at Berkeley Square Gardens [2-5 June]
12. Head to Carnaby where you will discover over 100 independent and international brands to shop with.
13. Dine out at Carnaby's iconic Kingly Court, the three-storey alfresco dining destination.
14. Immerse yourself in the UK music history with the Carnaby Echoes audio tour and explore Carnaby's music stores including RS No.9 and Third Man Records.
15. Enjoy the Carnaby Summer Festival, a summer full of music, fashion, food and art
16. Enjoy an authentic East and South East Asian delicacy at Chinatown's dessert alley
17. Visit Covent Garden's Beauty Quarter, home to one of a kind beauty boutiques from Tom Ford, Chanel, Dior, Penhaligons and many more
18. Dive inside The Crystal Maze Live Experience on Shaftesbury Avenue
19. Visit the Diamond Jubilee Tea Salon at Fortnum & Mason
20. Take the kids to see 'Disney On Stage' at Covent Garden [8 July-4 September]
21. Check out the Harry Potter Photographic Exhibition in Covent Garden
22. Be immersed in rich fashion history on the In A Mayfair Fashion AR Trail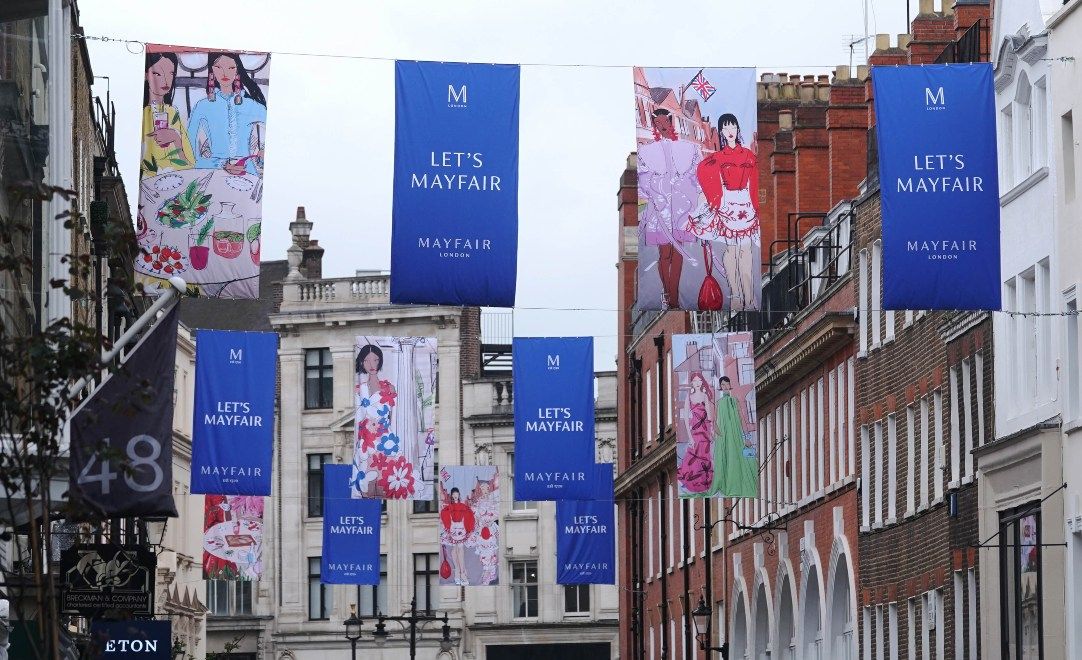 23. Take a trip to Jermyn Street Jubilee Fete [4 June]
24. Sample a Jubilee' cocktail at The Beaumont Hotel in Mayfair
25. Introduce your family to the magic of live theatre with incredible ticket deals during Kids Week [1-31 August]
26. Enjoy Mayfair's The Connaught Hotel very British street party with a brass band, strawberries and cream, afternoon tea sandwiches and artisan ice cream [5 June]
27. Visit The Mayfair Jubilee Street Party, a celebratory street party and communal, fashionable feast [2-3 June]
28. Visit Mayfair's Summer in the Square in Grosvenor Square for a celebration of music, entertainment and wellness [21 – 31 July]
29. Be tempted at the May Fair Hotel with an exclusive Charbonnel et Walker Afternoon Tea
30. Marvel at the latest installation of flags by Paul Huxley RA on Piccadilly [16 June-July]
31. Snap a colourful selfie by the Pride flags on Regent Street [June-July]
32. Visit Raphael at the National Gallery [until 31 July]
33. Discover the newest global flagships from Fabletics, Uniqlo and Theory on Regent Street
34. Visit the Royal Academy of Arts Summer Exhibition for a taste of culture [21 June-21 August]
35. Visit the iconic Royal Opera House in Covent Garden theatre for a cultural fix
36. Sample a new flavour at the Ice Cream Festival in Covent Garden [19 August – 4 September]
37. Get a slick new look at the Saville Row Contours
38. Treat yourself to the famous Savoy Afternoon Tea that has been a key feature of the Savoy Hotel since it opened in 188
39. Visit Scenes in the Square in Leicester Square, an interactive statue trail
40. Head to London's iconic Selfridges – the world's best department store - for a spot of shopping
41. Visit Seven Dials Market for London's best food hall and DJs every weekend.
42. Have some fun at Seven Dials Summer Sessions [30 July]
43. Be dazzled by surprise pop-up performances from West End Shows on iconic London rooftops during Sing it From the Rooftops [June]
44. Go on a hunt for a new summer wardrobe at the Soho Fashion Market
45. Watch daily screenings of BAFTA masterclasses, Q&As and more from leading film, games and TV professionals, whilst enjoying a meal or cocktail at St James's Market restaurants [6-12 June]
46. Delight the kids at the Toy Soldier Marching Parade at the oldest toy store in the world, Hamleys
47. Check out the Union Jack flags taking over the skies above Regent Street & St James's and Oxford Street and enjoy an al-fresco meal at Heddon Street's terraces
48. Indulge at the Verve Clicquot and Whispering Angel Terrace Takeover at The Hotel Café Royal
49. Get your musical fix at West End LIVE in Trafalgar Square [25-26 June]
50. Enjoy Wimbledon al fresco at Wimbledon in the Gardens [Brown Hart Gardens, Mayfair], in the Piazza in Covent Garden or the big screen in St James' Market [27 June – 10 July]
Art of London www.artoflondon.co.uk @theartofldn
Bond Street www.bondstreet.co.uk @bondstreet
Carnaby www.carnaby.co.uk @CarnabyLondon
Chinatown chinatown.co.uk @chinatownlondon
Covent Garden www.coventgarden.london @CoventGardenLDN
Leicester Square www.leicestersquare.london @discoverlsq
Mayfair London www.mayfairldn.com @mayfairldn
Oxford Street www.oxfordstreet.co.uk @oxfordstreetw1
Regent Street www.regentstreetonline.com @regentstreetw1
Seven Dials www.sevendials.co.uk @7DialsLondon
Soho www.thisissoho.co.uk @thisissoho
St James's www.stjameslondon.co.uk @stjameslondon