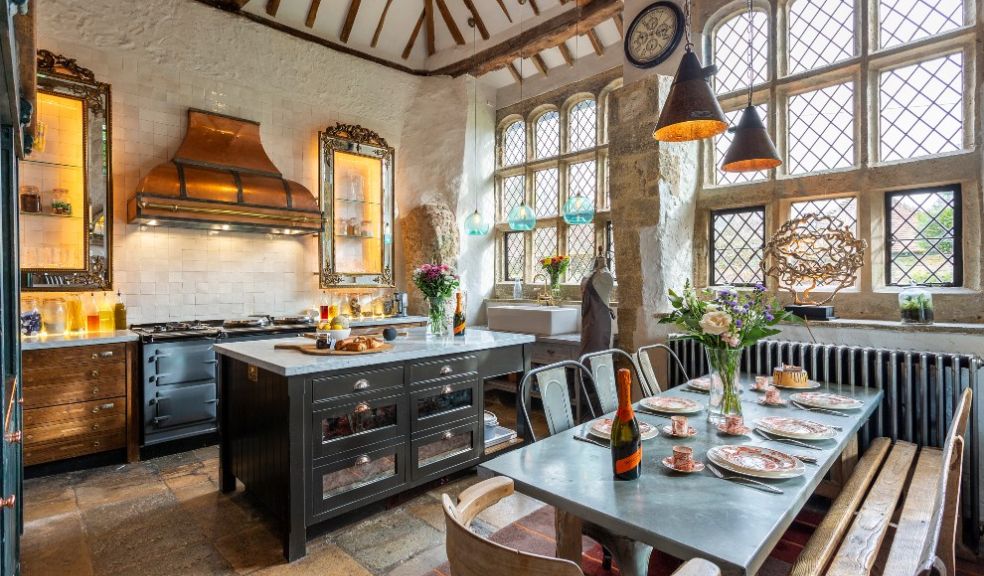 Oliver's Travels Launches Platinum Jubilee Holiday Package Fit for a Queen
Oliver's Travels Launches Platinum Jubilee Holiday Package Fit for a Queen
This coming June, Her Majesty the Queen will become the first British Monarch to celebrate a Platinum Jubilee after 70 years of service. To mark Her Majesty's milestone, Oliver's Travels has launched a Platinum Jubilee Holiday Package for those who wish to celebrate like a queen this summer. Available at a selection of impressive castles, chateaux and manor houses, all of which have royal connections, this exclusive travel experience allows guests to indulge in the most quintessentially British experience of all: afternoon tea, but with a twist!
The Ultimate Platinum Jubilee Holiday Package includes:
A Luxury Afternoon Tea Experience: Sample everything from traditional teas and themed cupcakes to finger sandwiches, scones and English sparkling wine.

Butler Service: Enjoy silver service from your very own butler so you won't have to lift a finger.

Corgi for the Day: Channel your inner royal with Her Majesty's favourite furry sidekick along for the fun.

Royal-themed Dress Up: If living the royal experience isn't enough, you have the option to dress like one too!
The Platinum Jubilee Package is available at the suitably named Elizabethan Manor. A rural retreat nestled in the heart of Pulborough, West Sussex, this Grade II-listed property is rumoured to have previously welcomed blue blood through its opulent doors, making it the perfect place to live like a royal. Outside, guests have 1.4 acres of private countryside to explore with their Corgi in tow, while afternoon tea is served as you soak up the sun from the terrace – English sparkling wine on the side.
The Platinum Jubilee Package is also offered at several other Oliver's Travels holiday rentals with royal connections, inviting guests across the country to commemorate Queen Elizabeth II's historic reign. These alternative royal residences include: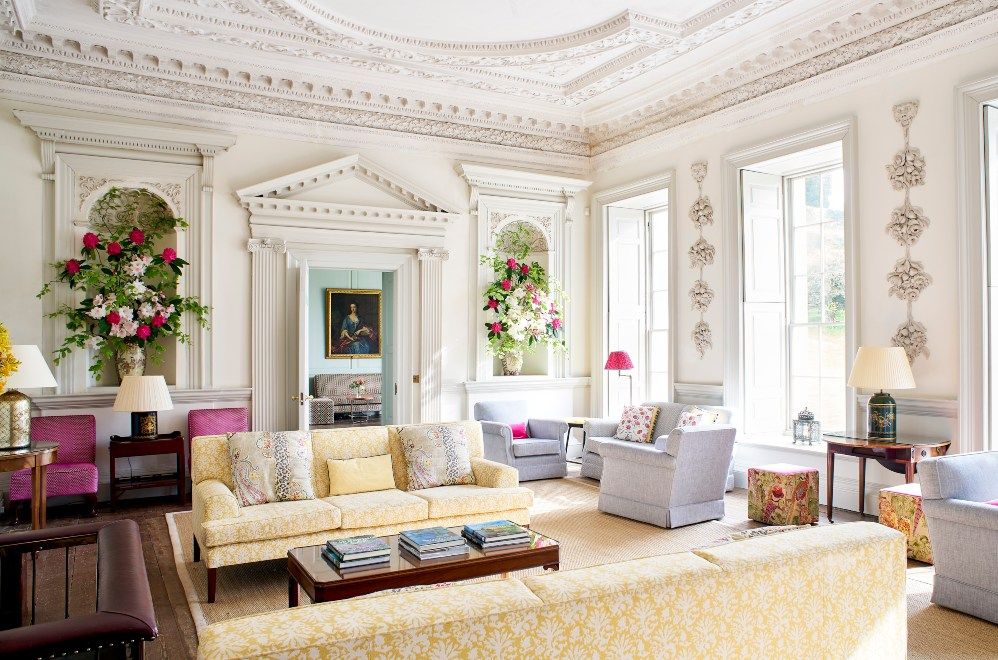 Lostwithiel Manor is set in a wonderful private estate surrounded by immaculate gardens with fantastic walking trails. Complete with elegant interiors, the Grade II-listed home is steeped in history, making it the perfect choice for those in search of a palace fit for a princess. Luminaries, royals, and other famous personalities have all stayed at this impressive manor: from King Charles I, who is said to have spent the night in what is now the King's Bedroom, to Thomas "Diamond" Pitt, the former Governor of Madras. The poet Thomas Gray and Sir Josiah Wedgwood are also among this previous guest list worth joining.
Gothic Castle is located on the shores of a private lake, just a short distance from Galway City and Shannon International Airport. Guests will discover a variety of trails around the grounds, offering ample opportunity for walkers, runners, cyclists and bird watchers to wander through unspoiled woodlands. These paths were also once walked by Prince Charles and Camilla, who stayed at the property only a few years ago and similarly love to surround themselves with nature.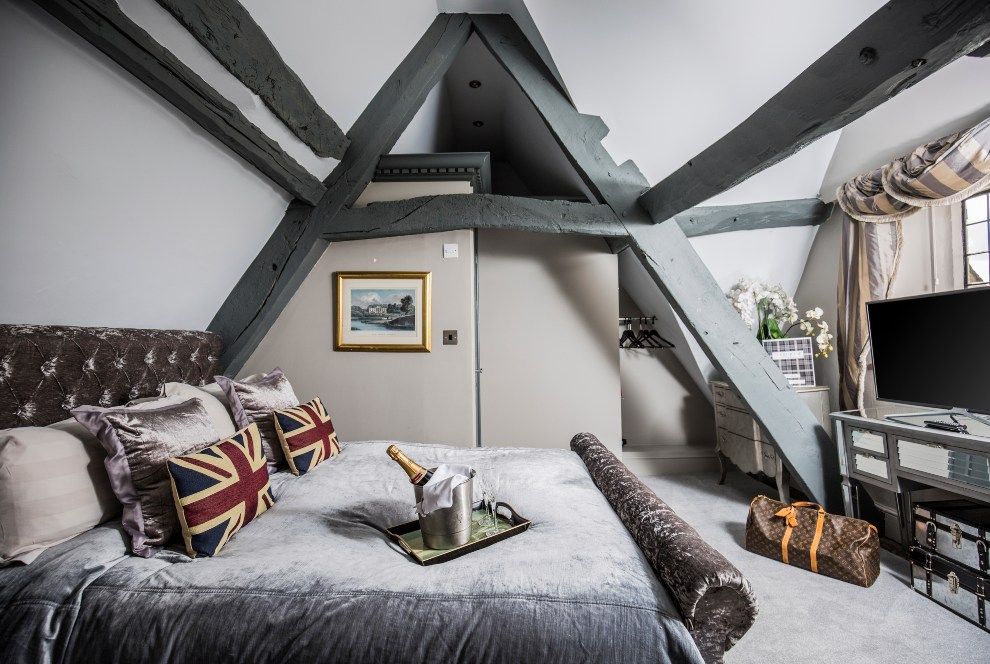 Found on a stunning four-acre estate in the heart of the Cotswolds, the Grade I-listed Wilfred Manor has been exceptionally restored while still boasting characterful nods to its incredible past. In fact, King Charles I is said to have stayed here after he took refuge within the manor during the siege of Gloucester in 1643. Today, this imposing property can comfortably accommodate up to 22 guests – ideal for a big blowout celebration this summer.
Built in 1745, Inglethorpe Hall was once a substantial North Norfolk private estate and residence. Still set in thirty acres of private grounds and parkland, it offers exceptional views across the Wash and is one of only several Grade II-listed country houses in England. It also happens to be only a stone's throw from Sandringham, which is the Queen's countryside retreat of choice. With three other queens also rumoured to have had tea here, you'll certainly be in good company when sampling your sandwiches and scones!
Prices for the Oliver's Travels 'Platinum Jubilee Experience' start from £390pp based on a minimum of six people. Larger groups will need to enquire. Prices at Elizabethan Manor start from £6,396 for a three-night stay.
Please note, package can only be booking in conjunction with a minimum three-night stay and are tailored to guests' requests, subject to availability and restrictions due to COVID-19. All prices quoted are 'from' guide price only.
To book this package, visit www.oliverstravels.com/jubilee-package or contact Oliver's Travels concierge team via info@oliverstravels.com or phone 03338880205.
READ MORE LIKE THIS...
Travel and Live Like a Bridgerton