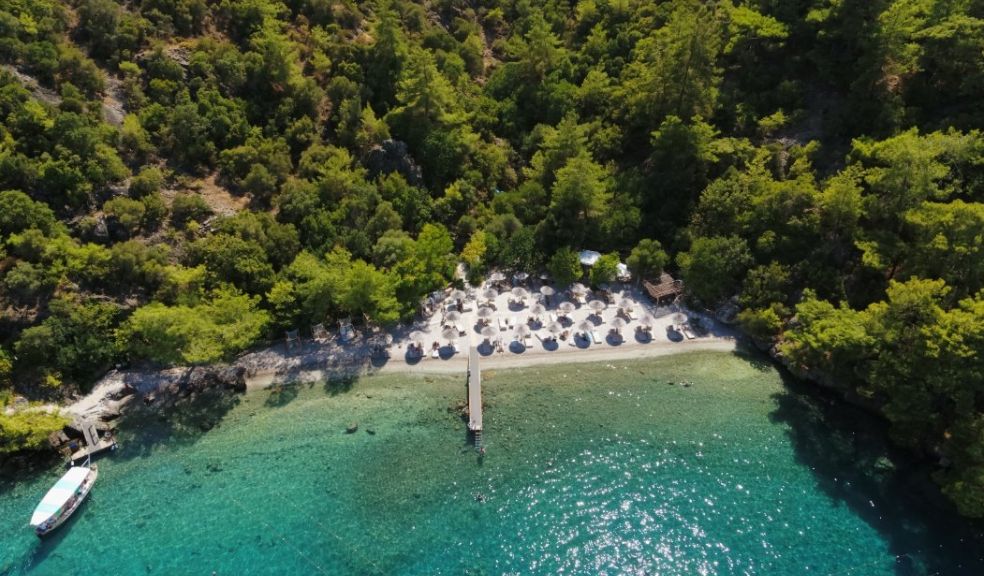 Luxury Turkish Holiday Resort Announces an Exciting Line-Up of Events for the 2022 Holiday Season
Hillside Beach Club welcomes holiday guests back with exciting events from the British Film Institute, floating classical music concerts and dedicated wellbeing weeks
Hillside Beach Club, the luxury holiday resort in Fethiye on Turkey's turquoise coast, has officially reopened for the summer season, with a calendar of experiences and events for every age. With a new celebration dining menu and wine pairing experiences to exciting week-long events with classical music in the resort's private bay, wellbeing sessions and film workshops by the British Film Institute, guests will return home with a range of new experiences under their belt.
Guests travelling to Hillside Beach Club this year can look forward to:
Feel Good Week: 7th May – 14th May
For those looking for a personalised wellbeing escape, Feel Good Week is the perfect opportunity and is designed to help revive the body, mind and soul through restorative beachfront yoga lessons, sunrise meditation and workshops from experts. Hillside Beach Club's ethos of feeling good lies at the centre of this mood-boosting week and leaves guests feeling refreshed and connected to nature.
British Film Institute Summer Screenings: 28th May - 4th June
Returning for another year is the beloved BFI Summer Screenings week. Designed for guests of all ages, the BFI will be presenting film screenings of new and old favourites such as West Side Story and Singin' in the Rain, as well as offering interactive workshops to both adults and children who are interested in the world of film. With the theme of musicals this year, guests can spend their evenings singing along on the shore with a cooling cocktail and after this creative week of activities, guests will be fully versed on the creation and history of film.
Classical Music on the Sea:  5th August
Showcasing the best of Hillside's beautiful beachfront location and delightful classical music, Classical Music on the Sea is a must for any music aficionado or budding novice. For one day, guests can relax on the white sand beach whilst the resort's private bay is transformed into a floating stage, and breath-taking classical sounds are heard from a special symphony orchestra, over the glistening blue water all the way into the evening as the sun goes down.
London Jazz Festival – 29th September – 2nd October
Hillside Beach Club will be welcoming the London Jazz Festival, the capital's largest pan-city music festival which promotes cultural diversity through world-class artists and rising stars in the music industry.
Wine Pairing experiences at the Abacco Bar: year round
New for the 2022 season is a wine pairing experience at the secluded Abacco Bar. Offering a special selection of local wines, ranging from fruity Cabaret Sauvignons and crisp Chardonnays to rich and full-bodied Merlots, the wines are paired with exquisite appetizers such as Ahi Tuna with Ponzu sauce, Beef Tataki with Citrus Aoili and Roma Artichoke with Truffle Oil. Each dish has been carefully selected by the resident sommelier to bring out the notes of each wine for a delicious gourmet experience.
New celebration menu at Pasha: year round
Adding to the resorts already expansive food offering is a new celebration menu from Pasha on the Bay, the resort's candle-lit beachside restaurant, with fresh Mediterranean dishes such as lobster, jumbo shrimp and caviar designed for special occasions such as wedding anniversaries, birthdays, or any cause for celebration. Guests can also visit the main restaurant which caters to all needs or head to the Beach Bar for fresh Italian cuisine.
Exciting water sports at Hillside Beach Club: year round
Hillside's selection of water sports is second to none, as guests of all ages can head out to the turquoise waters on water skis and wakeboards or take part in scuba diving and sailing lessons. Hillside's three beaches allow plenty of space for these activities to take place and for the beautiful surroundings to be enjoyed. 
Hillside Beach Club reopened for the summer on the 9th April. Nightly rates at Hillside Beach Club start from £114. Rates based on two people sharing a standard room on a full board plus* basis. For more information visit  https://hillsidebeachclub.com/en 
*All meals are included, as are drinks consumed during breakfast (7.30am-10am), lunch (12.45-3.00pm) and dinner (7-9.45pm) at the main restaurant. Drinks ordered outside these times and at Hillside's other outlets and taken from the mini bar are charged for.
About Hillside Beach Club: Hillside Beach Club is just four hours from the UK with daily flights to Dalaman Airport and a stunning 45-minute drive along the coast to the hotel. Located in Fethiye, Turkey, the resort cocoons visitors in contemporary comfort, with 330 rooms terraced up verdant mountainous slopes with breath-taking views over the picturesque cove. Surrounded by woodland, the setting ensures a peaceful stay in keeping with the natural and unspoiled surroundings. The resort is home to two luxurious spas – the SANDA Spa and the SANDA Nature Spa – in addition to two adult-only beaches and Main Beach, which is perfect for families. Alongside a world-class water sports centre, guests can enjoy a range of activities from tennis and volleyball to silk painting and other creative workshops.