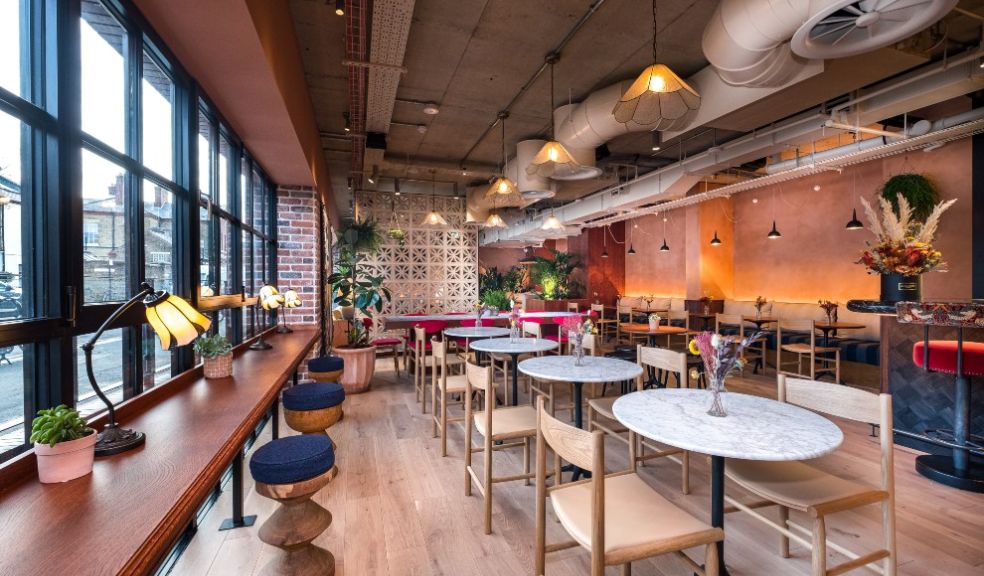 Travel News: Why every day is Earth Day at new eco London hotel, room2 Chiswick
Travel News: Why every day is Earth Day at new eco London hotel, room2 Chiswick
Today, April 22nd is Earth Day and the world's first whole life net zero hotel,  room2 Chiswick, is celebrating earth day all 365 days of the year. In keeping with the 2022 Earth Day theme of investing in our planet, room2 Chiswick is setting the new standard for environmental travel responsibility, using technical innovation, local d­­esigners and craftmanship and zero-waste policies to prove sustainability doesn't mean sacrificing style, convenience, or comfort when on the move. room2 Chiswick is the ideal holiday destination for eco-conscious and responsible travellers looking for the ultimate stay in London this Earth Day, or any day.
Using 89% less energy per m2 compared to typical UK hotels, it is the first hotel in the world to account for its entire carbon footprint, making it 'whole life net zero'. Both the embodied and operational carbon have, and will be, rebalanced throughout the entire hometel's lifecycle and all emissions associated with the hometel's production and construction, materials used, operations, maintenance, refurbishment, and including the eventual clearance of the building will equal zero.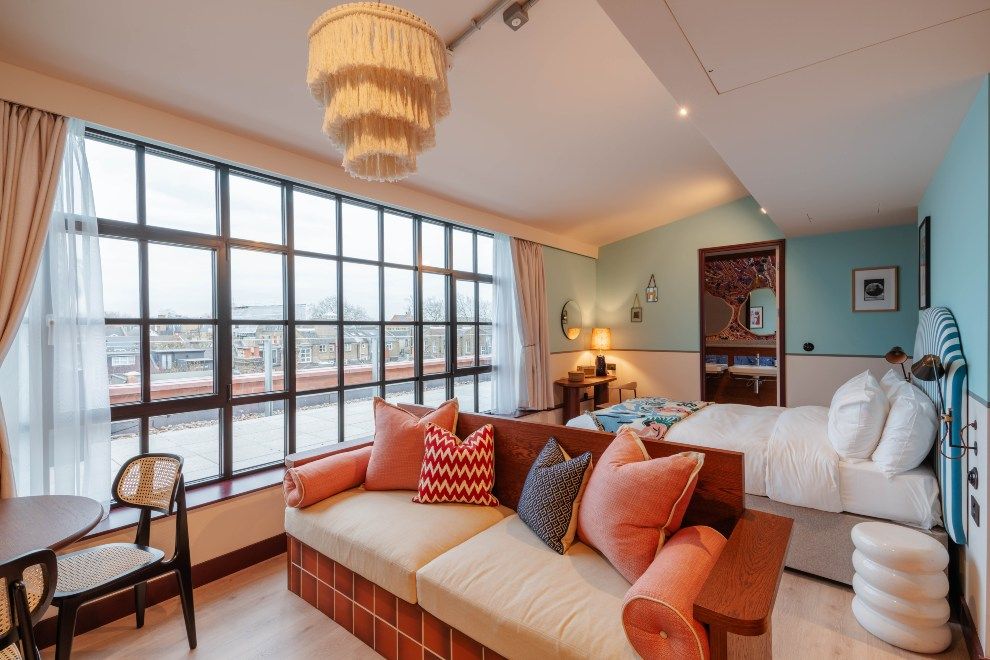 room2 Chiswick embraces leading hardware and software technology to achieve pioneering energy efficiencies, with some developed in house. Renewable energy is maximised on site with solar and ground source heat pumps, which convert 100% of the energy needed for heating, cooling and hot water. Two lab rooms collect data on water and energy use, along with air quality, and learn from guest habits to refine and improve future efficiencies. Ultra-low flow pressure showers use less water with aerated water fixtures and ultra-energy efficient lighting and appliances are combined with occupancy sensors across the building. The blue roof reduces localised flooding by slowly discharging up to 50,000 litres of rainwater, and the green roof boasts 200 tonnes of soil and wildflowers, planted to increase biodiversity, and absorb CO2, along with beehives and bug hotels.
Celebrating the earth in true style, each of the 86 bespoke rooms and communal spaces have been carefully crafted in collaboration with local artisans, inspired by the spirit of Chiswick's 19th century arts and crafts heritage, which valued craftsmanship over a perceived decline in quality from mass factory production. From bespoke marbled print wallpaper to handcrafted mirrors, guests can expect work from rising creative talent in every room and all loose bespoke furniture was manufactured within 10 miles of the property and made with Forest Stewardship Council timber.
room2 Chiswick has a zero-waste policy and is the first UK hotel to introduce food waste into its in-room recycling bins. Unable to find a 3-in-1 recycling bin in keeping with the hometel's philosophy for design and simplicity of use, room2 designed and manufactured its own bespoke bin to include waste, recycling and food waste, to ensure 100% of waste is recycled or converted into energy off-site.
At room2 Chiswick, the choice is always yours with each room featuring a fully equipped kitchen, living, working, eating and entertaining area. 24 hour stays with 2pm check in and check out mean more flexibility and every guest has access to the gym, bar and restaurant.
Rooms at room2 Chiswick start from £129 per night for 2 people staying in a snug room. For more information, please visit www.room2.com/chiswick/