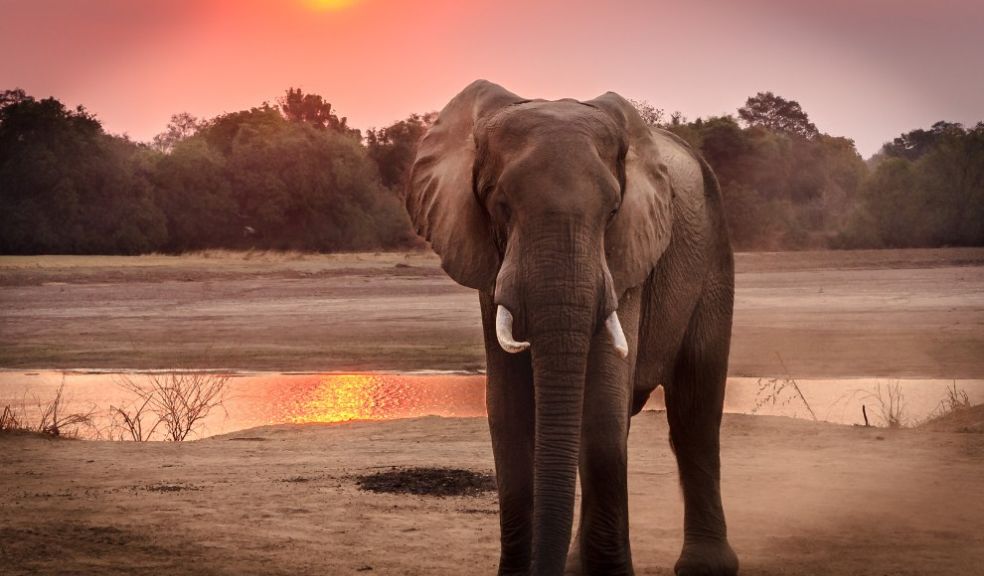 Earth Day 2022: Accor & Mantis launch campaign - travel reward points convert into donations
In Honour of Earth Day 2022 Accor & Mantis Encourage Members of ALL To Convert Travel Reward Points Into Donations
Earth Day, the birth of the modern environmental movement which started in 1970, will be celebrated on 22nd April 2022. Today, it is widely recognised as the largest secular observance in the world, marked by more than a billion people every year as a day of action to change human behaviour and create global, national and local policy changes.
In honour of Earth Day 2022, which has the theme #InvestInOurPlanet, Accor and Mantis have launched a campaign to encourage Members of ALL - Accor Live Limitless, to convert their Reward travel points into a donation to support CCFA (Community Conservation Fund Africa).
Paul Gardiner, CEO of Mantis said: "The message of this year's Earth Day strikes a chord – time is short to solve the climate crisis, to choose a prosperous and sustainable future, to restore nature and build a healthy planet for our children and their children. Change must start now, from businesses to governments and people, we can all make a difference."
Running worldwide, from April 2022, Members of ALL – Accor Live Limitless, will have the opportunity to act for the planet by donating their Reward points to CCFA in support of projects that help preserve Africa's endangered wildlife and wilderness areas, through sustainable community upliftment initiatives.
It is easy for members of ALL – Accor Live Limitless, to convert their points for a cause. All that is required is a minimum of 2,000 Reward points which is the equivalent to a €40 (Euro) donation.
To select the cause they want to support members can click here.
Gardiner added: "Eco-tourism depends on preserving and rehabilitating our wildlife and wilderness areas. We are working to shift mindsets to encourage our guests, suppliers and partners to become accountable for their actions and to help preserve our planet. At Mantis we are committed to making a difference, our goal is to create a conservation legacy through projects that both protect the environment and empower communities. One hundred percent of all donations made to CCFA are channelled into our wildlife and community-based initiatives."
Mantis and Accor recognise the urgent need for community upliftment which will benefit Africa's wildlife and environment, at a time when both are under threat. Conservation has been the cornerstone of all properties in the Mantis Collection, starting three decades ago with the rewilding of the Eastern Cape pioneered by conservationist and Mantis Founder and Chairman, Adrian Gardiner. Guests who stay at a Mantis eco-lodge, boutique hotel or waterway vessels play a key role in supporting responsible travel.  For more than forty years, Accor has taken a stand on sustainable development and is committed to the empowerment of local communities and the protection of the planet.
"Accor and Mantis established CCFA to help support communities and wildlife in Africa. Being able to use ALL Points to make a contribution to CCFA efforts will undoubtedly have an extremely positive effect on all the projects we aim to complete in 2022" said Mark Willis, CEO India, Middle East, Africa & Turkey for Accor. "I would like to thank all of our members of ALL- Accor Live Limitless in advance for their support" he added. 
Community Conservation Fund Africa (CCFA) is a registered non-profit company founded in 2018 by leading conservation-focused hospitality groups Mantis and Accor, to address social and environmental imbalances and to find sustainable, workable solutions to the growing global conservation crisis. CCFA is a fundraising arm, pivotal in sustaining and supporting a variety of wildlife and wilderness conservation projects in partnership with communities across Africa. In addition, CCFA strives to educate tourists, communities, and stakeholders to respect and support wildlife and wilderness areas.