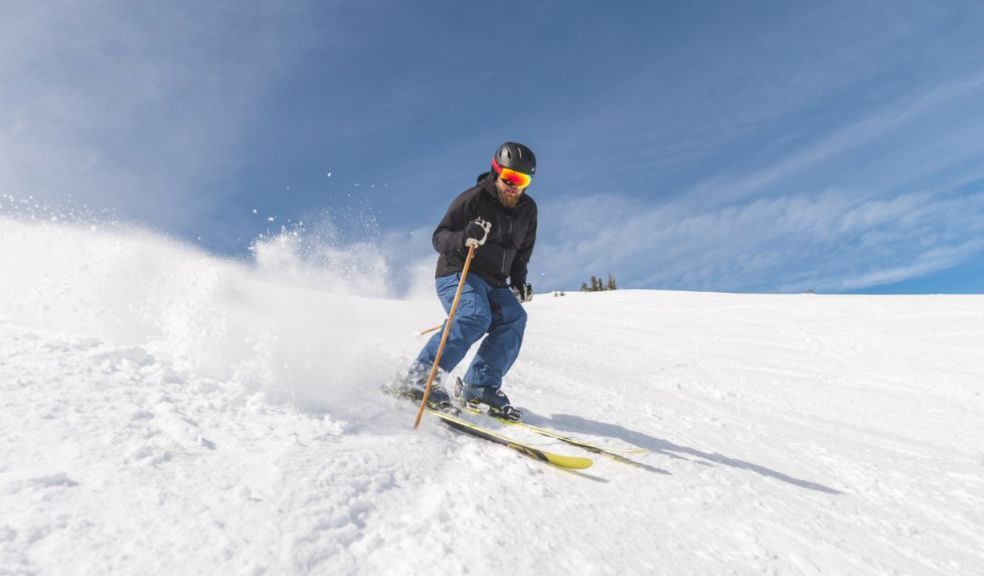 New study reveals the cheapest European countries for a skiing holiday
The cheapest European countries for a skiing holiday revealed
Hungary is officially the cheapest European country for a skiing holiday

Ukraine and Bulgaria take second and third respectively

Eastern European nations dominate the top ten affordable ski holidays with Poland, Slovenia, and Romania making an appearance
Hungary is officially the most affordable European destination for a skiing holiday new research has revealed.
Research conducted by LuxuryHotel.com studied accommodation and travel costs for skiing destinations across Europe to see which country came out cheapest on average.
Hungary, known for its city breaks in the likes of Budapest and Debrecen, was crowned the number one cheapest country for skiing. A trip to one of its many resorts costs on average £69 for travel from London and one night's stay in a three-star hotel - less than half the cost of a similar experience in the Alps. One of the country's most popular skiing resorts is Eplény, which is home to Hungary's longest ski slope along with over four kilometres of ski facilities.
In second place is Ukraine, with a skiing trip to the Eastern European country costing around £73 per person for a return trip and one night in a hotel. While it may not be a well-known destination for winter sports, there are more than 40 ski areas in the country with more than 185 kilometres of ski slopes across the whole nation. It is home to Bukovel, the largest ski resort in Eastern Europe, which receives in excess of one million visitors each winter.
Bulgaria sits in third place on the list, with travel and accommodation costs adding up to £74 on average. It is the cheapest country on the list for accommodation, with a three-star hotel at one of the country's skiing locations costing an average of £34 per day. Borovets, near the capital of Sofia, is the country's oldest ski resort, dating back to 1896, which lies on the outskirts of the Rila mountains.  
Cheapest European countries for skiing holidays, by LuxuryHotel.com
| | | | |
| --- | --- | --- | --- |
| Country | Hotel cost average per day (three star) | Average travel cost from London | Total |
| Hungary | £49 | £20 | £69 |
| Ukraine | £50 | £23 | £73 |
| Bulgaria | £34 | £40 | £74 |
| Romania | £45 | £31 | £76 |
| Slovakia | £58 | £19 | £78 |
| Czechia | £51 | £29 | £80 |
| Poland | £65 | £19 | £84 |
| Andorra | £62 | £33 | £95 |
| Greece | £65 | £42 | £107 |
| Slovenia | £75 | £38 | £113 |
Falling just outside the top three is Romania, with a winter trip costing on average around £76 per person. Although skiing culture is not as prevalent as some other countries in the list, Romania still offers an affordable winter sports experience with many resorts to visit. Sinaia is one of the most popular regions and has more than 20 kilometres of ski slopes.
Also featured in the top ten is Greece, which is better known as one of Europe's most popular summer destinations. However, 80% of the country is mountainous, so in the winter months it turns into one of the Mediterranean's prime skiing hotspots, and a skiing trip to the country would cost on average around £107. Arachova is one of the nation's most popular resorts and is close to the ancient city of Athens.
Commenting on the findings, a spokesperson from LuxuryHotel.com said: "With many people eager to go abroad following the COVID-19 pandemic, it's great to see that many affordable and exciting getaways are still available. With lots of countries in the list slowly relaxing restrictions, it's clear that these skiing hotspots will be popular throughout the winter period this year."
The study was conducted by LuxuryHotel.com which has curated the finest and most luxurious hotel rooms and suites from around the world.
| | | | |
| --- | --- | --- | --- |
| Country | Hotel cost average per day (three star) | Average travel cost from London | Total |
| Hungary | £49 | £20 | £69 |
| Ukraine | £50 | £23 | £73 |
| Bulgaria | £34 | £40 | £74 |
| Romania | £45 | £31 | £76 |
| Slovakia | £58 | £19 | £78 |
| Czechia | £51 | £29 | £80 |
| Poland | £65 | £19 | £84 |
| Andorra | £62 | £33 | £95 |
| Greece | £65 | £42 | £107 |
| Slovenia | £75 | £38 | £113 |